A Fun Recipe From a Fun Day…
We were recently invited by Paolo Arrigo to perform a demonstration at his Harrow based business Seeds of Italy (see his website here) where he sells Italian seeds that we use every year to grow vegetables and herbs in our garden. We chose to show the crowd how to make some wintery recipes from our latest book Tuscany: Simple Meals and Fabulous Feasts (signed copies available here).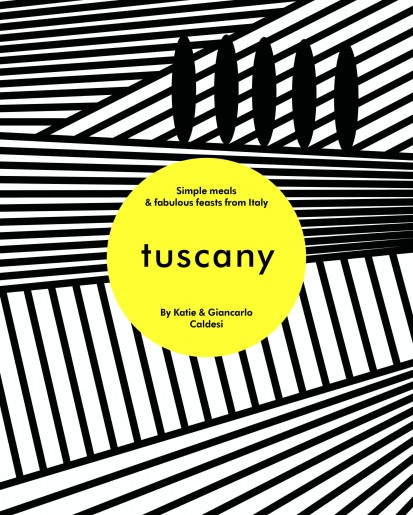 Paolo also has a small deli in his warehouse where he sells a top quality selection of Italian foodie goodies including ricotta so we chose to make our standby quick pudding (or breakfast according to Giancarlo) which is a heavenly combination of silky ricotta whipped with espresso and brandy. In fact Paolo had rum in his office (don't ask why!) so we used that and for containers we used little empty jars instead of glasses. The recipe is based on the memory of fresh ewe's milk ricotta that Giancarlo used to collect from the local shepherd when he was a little boy in Tuscany. Once a week his mother asked him to go by bicycle to collect the cheese. When he got home he was allowed a small bowl of it with honey. His father poured espresso over it and sprinkled it with sugar. It was that combination that inspired this recipe which we eat regularly in our house today.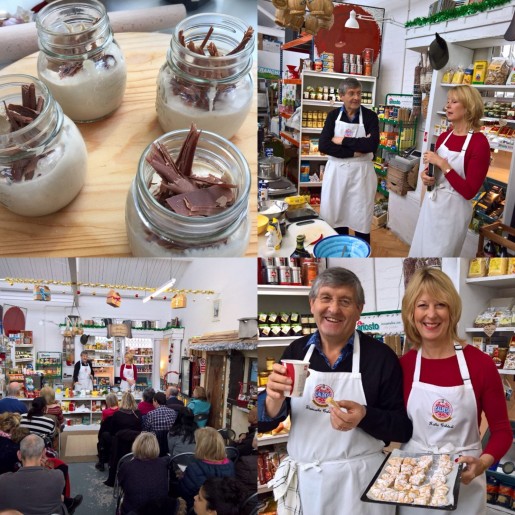 Ricotta al caffè 
Coffee and ricotta shots
This is one of my favourite recipes in the book. It is an old way of eating ricotta in Tuscany as a breakfast or merenda (an afternoon snack). It is simple and effective as well as light to eat and not too sweet. I like to serve this in shot glasses for breakfast or after dinner.
Serves 6 in small liqueur glasses
250 g (9 oz/1 cup) ricotta, drained
4 tablespoons cold espresso
3–4 teaspoons caster (superfine) sugar, to taste
2 teaspoons Cognac, Rum or other liqueur, optional
20 g (¾ oz) dark (bittersweet) chocolate (minimum 70% cocoa solids)
Whisk the ricotta in a bowl with the coffee, 3 teaspoons of the sugar and the Cognac. Taste and adjust the sweetness as necessary, adding more sugar if you wish.
Spoon into glasses, taking care not to splash it onto the sides of the glass. Use a sharp knife to shave curls of chocolate and scatter them over the top.
Keep them in the fridge until you are ready to eat them (up to 1 day). Serve chilled.
For more recipes from the book keep an eye out for forthcoming blogs or purchase a copy here.