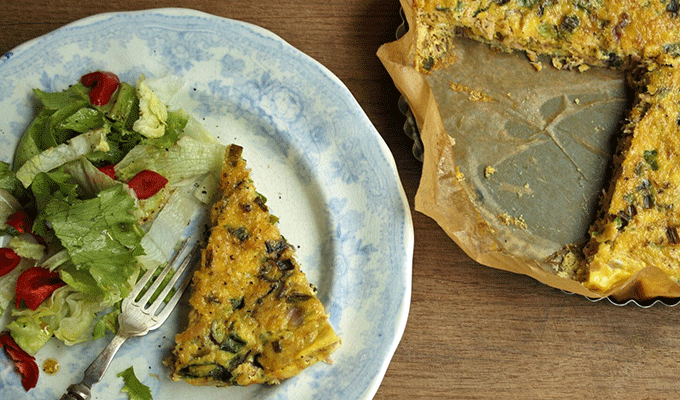 Quick and Easy Frittata
Tuna, chilli and onion frittata
For such a simple mix of ingredients, this frittata has knock-out flavour.  It is super-quick to whisk up and makes an ideal low-carb lunch that is filling enough to keep you going until dinnertime. The frittata will keep in the fridge for 2 days, so you can cut a slice and take it to work or add it to a kid's lunchbox. Eat it hot, cold or at room temperature. To reheat pop it in the microwave for a few seconds until piping hot.
Serves 4
5 spring onions (white and green parts) or 1 onion or 1 leek, finely chopped
3 tablespoons extra virgin olive oil plus more for greasing
Half a teaspoon chilli flakes or finely sliced fresh chilli added to taste
8 eggs
2 x 250g (7oz) cans of tuna in oil or water, drained
50g (2oz) Parmesan, finely grated (optional)
salt and freshly ground black pepper
Preheat the oven to 200°C (180 fan),  400F or gas mark 6.
Fry the onions in the oil in a frying pan over a low heat. They will take about 7 minutes to soften. Season in the pan and add the chilli.
Meanwhile, line an ovenproof dish roughly 25 x 20 x 6cm (10 x 8 x 2½in) with baking parchment and brush with a little oil.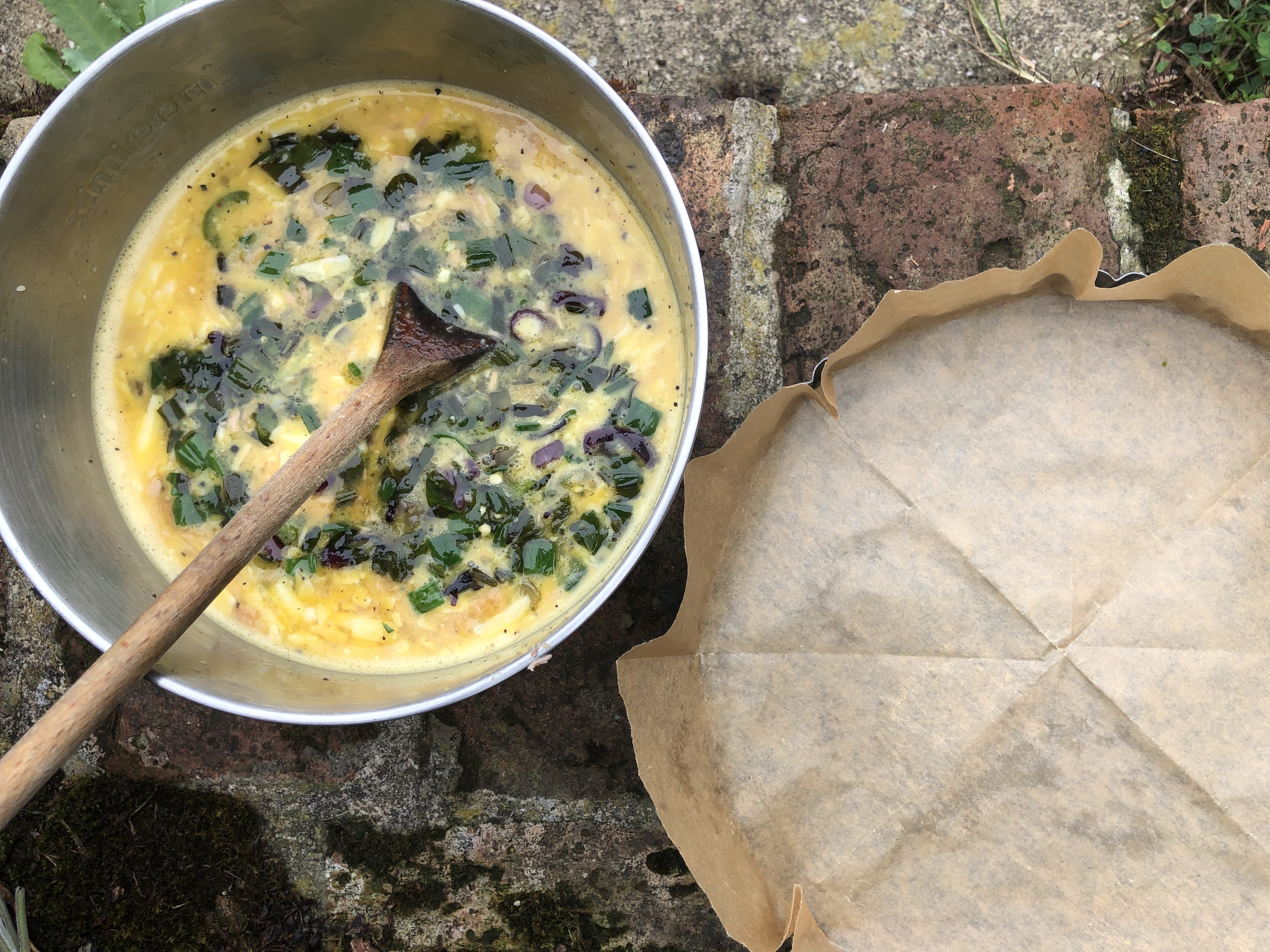 Beat the eggs in a bowl with seasoning. Add the rest of the ingredients including the onions and stir together. Pour into the lined dish and bake for 20 minutes or until firm to the touch, cooked through and lightly browned on top.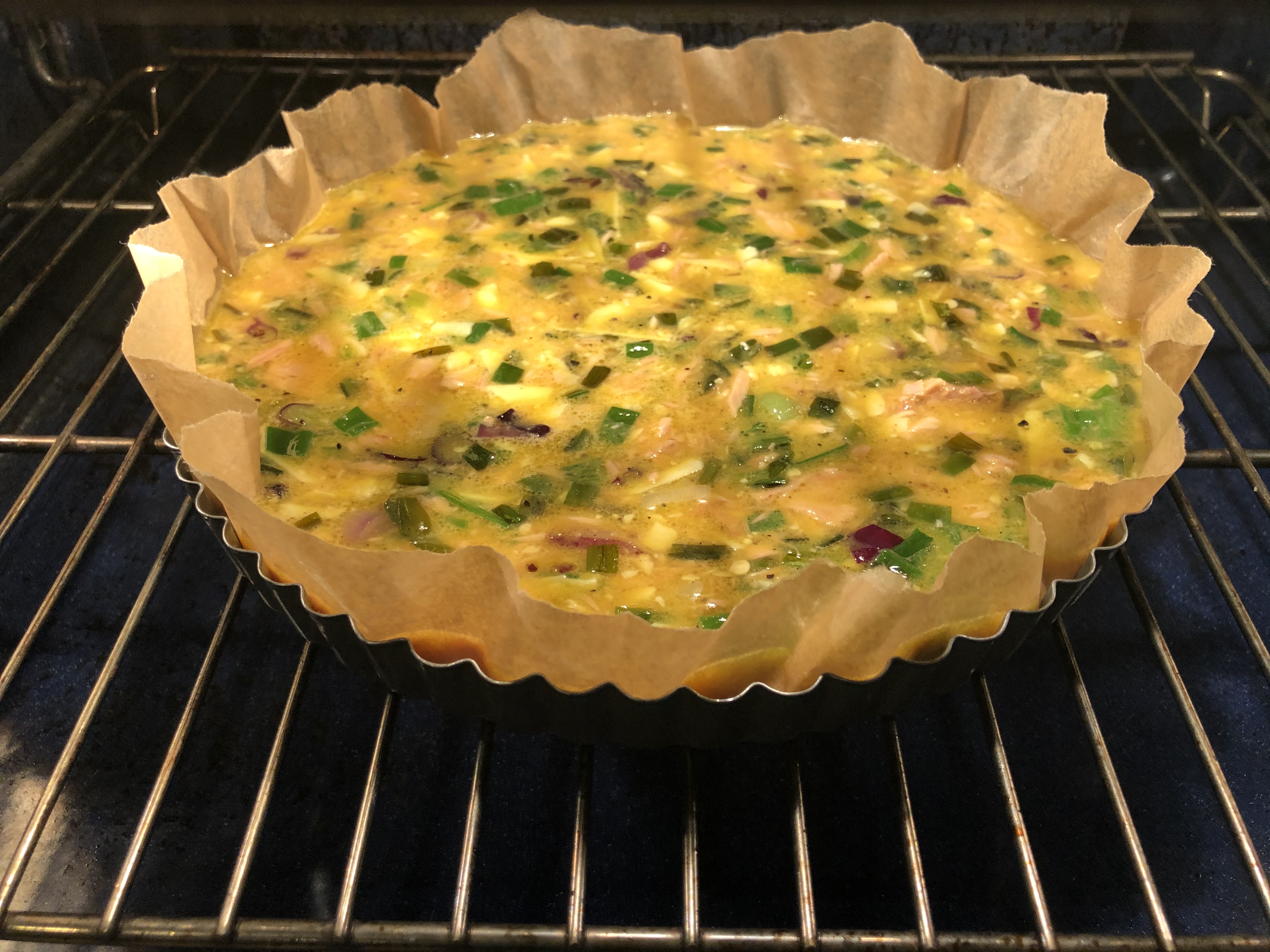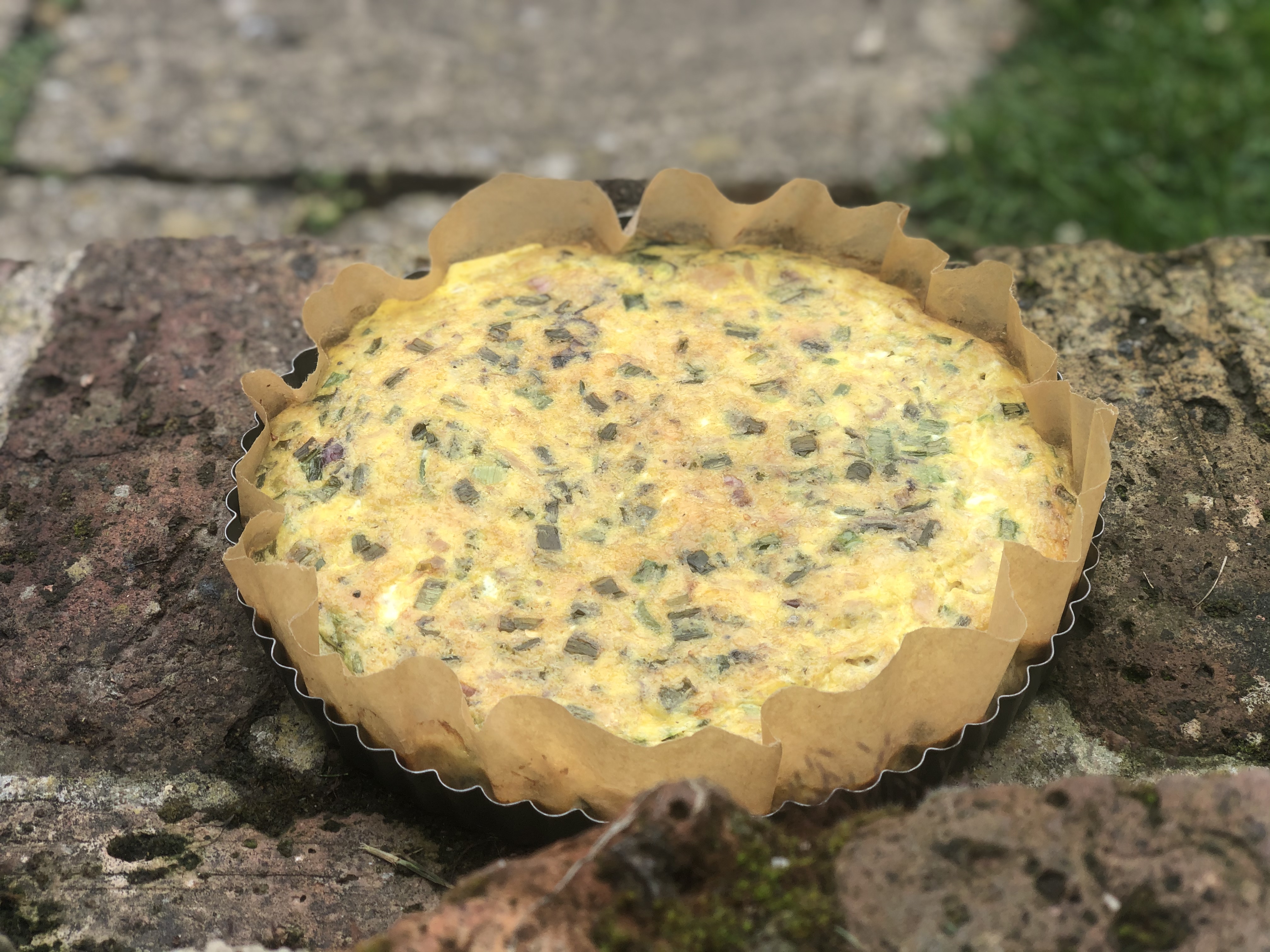 Remove from the oven and let it sit for 5 minutes before serving with salad or green vegetables.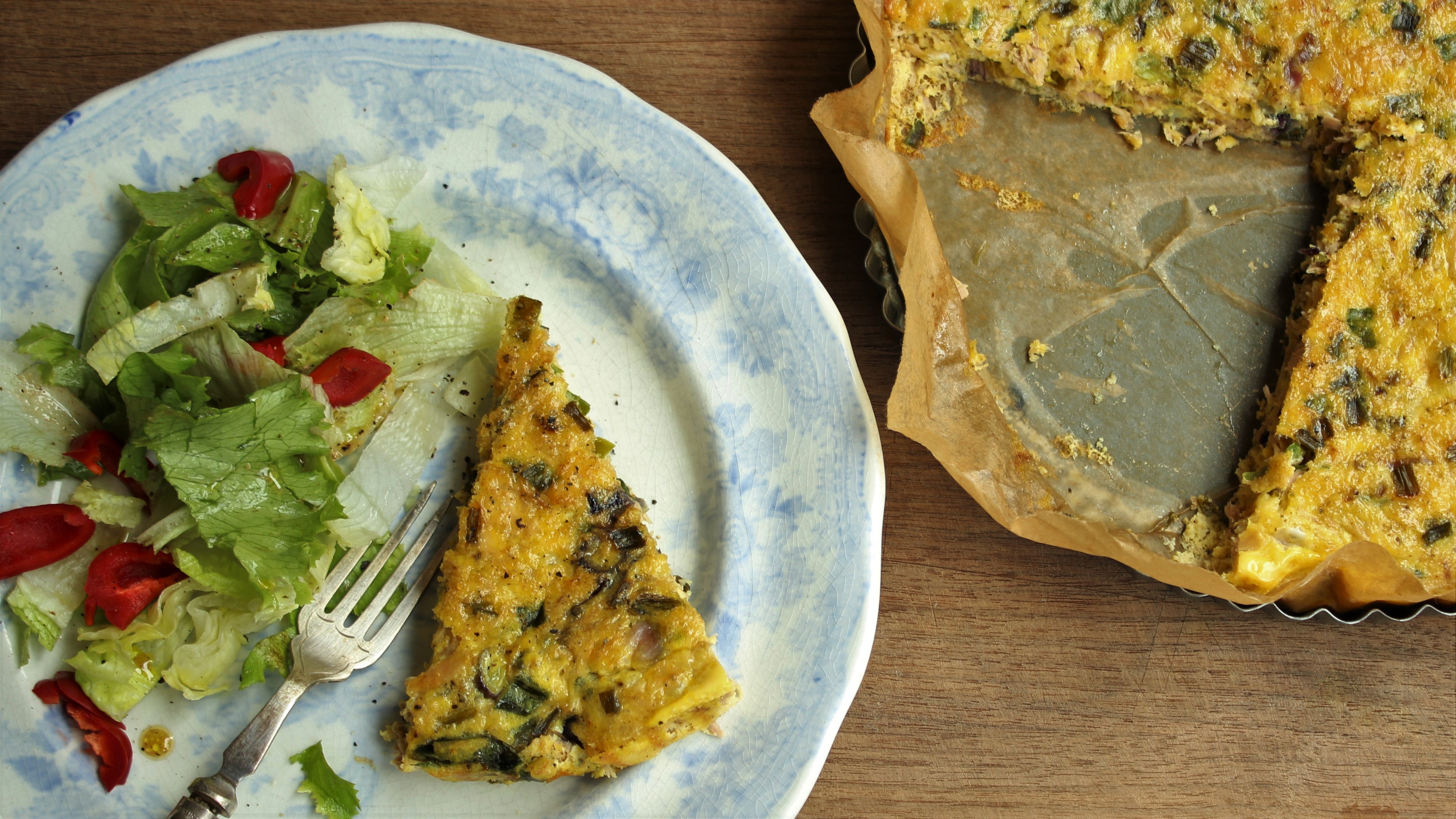 Per serving: Total carbs: 5.2g, fibre 0.4g, 31.3g protein, 23.5g fat, 364 kcal
Suitable for Keto, Low-Carb.