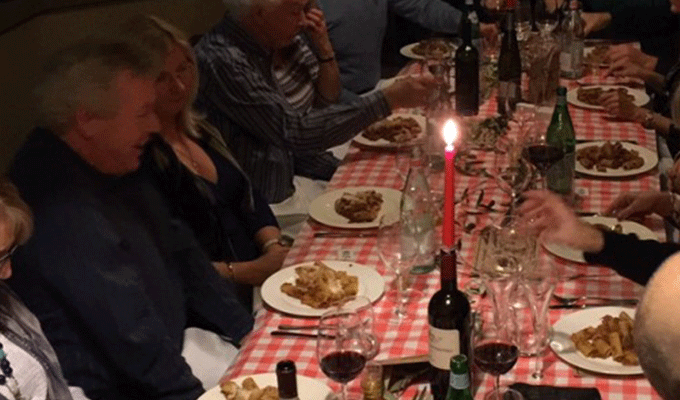 All about the oil…
We recently held an evening at Caldesi in Campagna to celebrate the new season's Italian olive oil. Along with some samples from Filippo Berio and the knowledge of our cookery school's expert Stefano we'd arranged a tutored tasting followed by a feast cooked by Giancarlo and Head Chef Gregorio.
I'd arranged the restaurant to look like a traditional taverna and we set up long communal tables to give the feel of a 'sagra' the Italian version of a food festival. It really added a fun, family dining feel to the evening and it was so warming to see the people of Bray and surrounds enjoying the evening's events as one.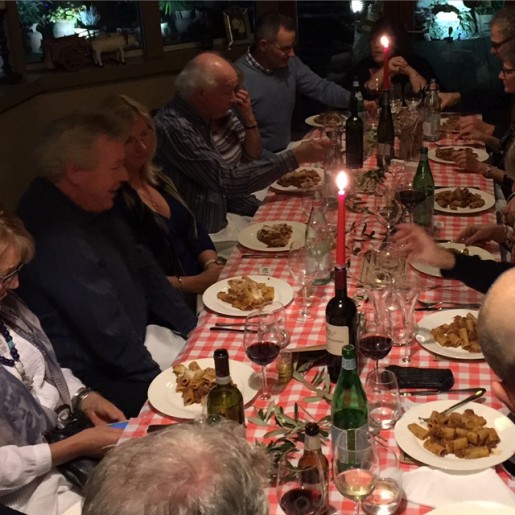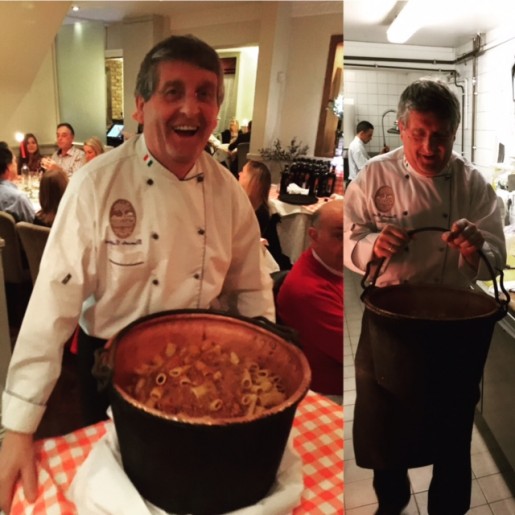 Giancarlo was so excited about the menu as he had designed it around the dishes he remembered as a boy and the new season olive oil played a major part in its focus. He even insisted on using his grandmother's old copper cauldron which we scrubbed out for the occasion.
The dishes included:-
Menu
Fett'unta 
Toasted bread to taste the new oil
Rigatoni al ragu 
 served family style
Pollo fritto 
crispy baked chicken
Porchetta 
borlotti beans
Winter salad and fried potatoes
Bomboloni 
Giancarlo's famous doughnuts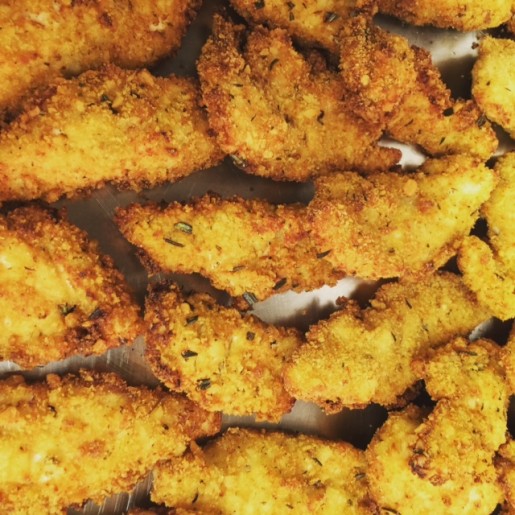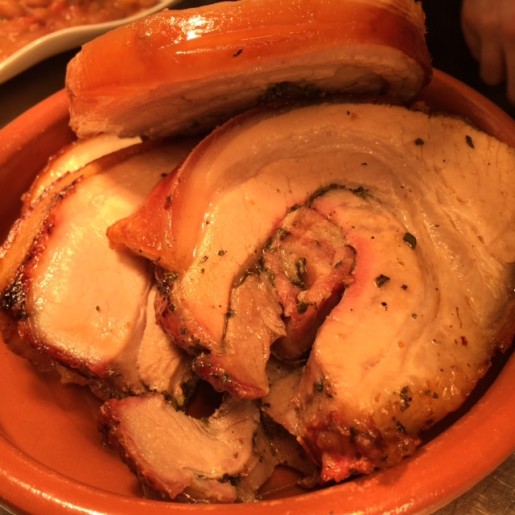 The evening went on pretty late for a mid week night and there was lots of laughter and the wine flowed. I think it's safe to say that everyone who wasn't driving ended up pretty well oiled 🙂
We held another of these evenings at Caffe Caldesi on the 24th of February… it was such fun we will hold more later in the year so make sure you are signed up for our newsletters.