When In Rome…
During our research trips for our new book 'Rome-Centuries in an Italian Kitchen' we stumbled across some great bars, restaurants and food shops that are not part of the normal 'tourist trail'. There's a full list in the book but here's a few of our favourites:-
Trattoria De Teo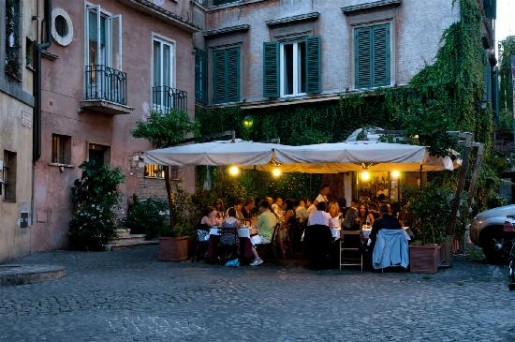 Situated in the Piazza dei Ponziani, this fabulous little trattoria is run by Teodore Filippine and his wife Tiziana. It's always full of local diners which is always a good sign. Try the arrabbiata pasta and the polpettine de bolito. Say 'hi' to Teo for us.

La Taverna del Ghetto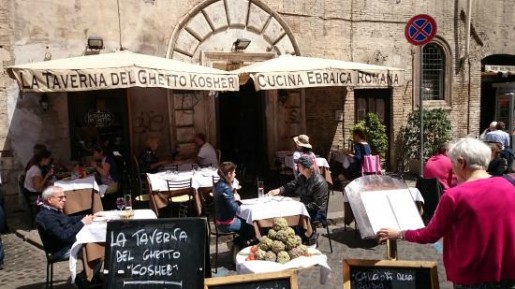 Specialising in traditional Jewish Romanesque food this traditional tavern is situated on Via Del Portico d'ottavio. Try the wilted tomatoes, the chef's bean dip and bread. The courgette flowers stuffed with sea bass and their Carbonara Jewish style are also worthy on note.

Pierluigi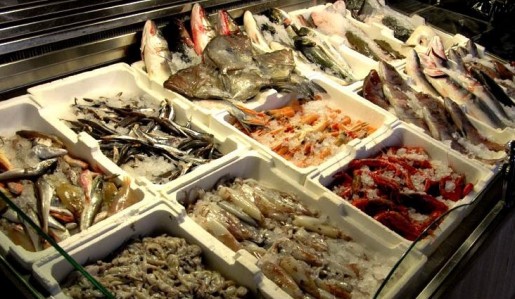 Dress up and enjoy spotting the celebs while you sit outside, drink bollicine (bubbles) and eat the freshest seafood or try their home marinated thinly sliced beef and delicious pasta. It's situated in the Piazza dé Ricci a short walk from the banks of the Tiber.

Pizza da Forno Campo dei Fiori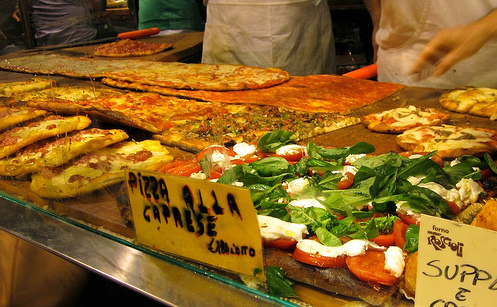 Quite simply we think this is the best pizza in Rome, which is strange given it's location in the centre of the tourist haven of Campo De' Fiori. Press your nose up to the window and watch them making them before going inside and ordering a slice or two of pizza perfection.

Supplizio

Visit during the day for Dandini's amazing suppli and a cold beer. They won't bettered. You'll find them in Via Dei Banchi Vecchi.

Volpetti and Volpetti Piu, Testaccio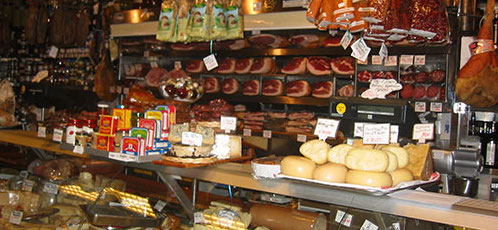 A shop selling a huge variety of artisan cheeses, salumi and pastries. Down the road in Via Marmorata you'll it's cafe serving tavola calda dishes and wonderful pizza.
We also found the Buzz in Rome website very handy for suggesting places to eat and local events of interest.
For a full list of our favourite places, Roman food blogs, recipes and a lot more then buy 'Rome – Centuries in an Italian Kitchen' here.