Beautiful Venice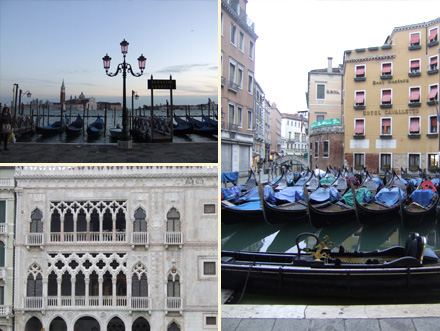 I have just come back from Venice where we had the scariest white knuckle ride in a water taxi to the airport through the aqua-alta – the all too common flooding that occurs.  However it didn't mar the experience of being there though.  Surely Venice is the prettiest city in the world.  Winter is a great time of year to go, we had two days of sunshine and blue skies and only one of rain and there were hardly any tourists.  I am glad I took a pair of wellies to combat the flooding but nothing spoils the staggering charm waiting round each corner.
For breakfast we stopped at Pasticiera Rosa Salva near Piazza San Marco.  I had a strange little dome of vanilla soaked sponge with sultanas, delicious with a proper cappuccino.   At Carnevale time they have crispy doughnuts filled with Marsala custard called Fritelle allo zabaglione which at 1euro each are irresistible.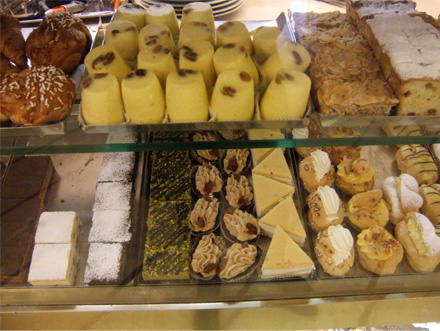 For food I would recommend Ristorante Carpaccio in Riva Schiavoni.  It is a small family run restaurant owned by Abruzzeze so the menu has Venetian classics but also a chilli-hot lamb ragù typical of Abruzzo. Then you can't go wrong at La Madonna near the Rialto bridge.  It's busy and bustling with loads of white coated waiters serving mainly Venetians rather than tourists.  I love it and especially the squid cooked in its ink, black, startling and so tasty I could have had thirds.  Also the risotto frutti di mare, just pure comfort food when you come inside from the wintery air.  Finish the meal with a "sgroppino" a delicious sweet drink of lemon sorbet, vodka and Prosecco.
Went to Harry's Bar but didn't really enjoy paying 15 Euro for a Bellini, it tasted great but is any drink worth that much especially in half-empty bar.  Better still, stand up with the locals in one of the plentiful little corner bars where made-with-love-and-care tramezzini (sandwiches) tempt you and glasses of local wines.  When are our sandwich bars going to do raddichio, speck and chopped egg or preserved chiodini mushroom and mayo?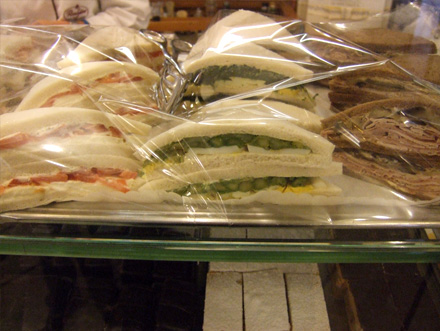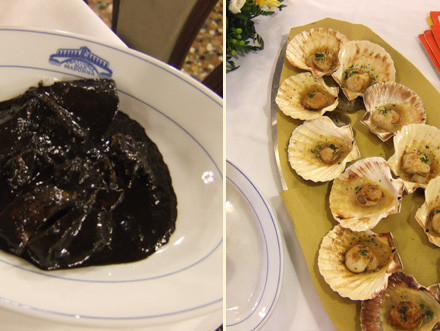 We are going to celebrate Carnevale big time at our restaurants in February so look out for our menus, costumed staff and general sense of partying.  I am also doing a Splendours of Venice cookery class inspired by my trip and Giancarlo is throwing a Venetian Masked Dinner in Caldesi in Campagna.  For further details see www.caldesi.com.