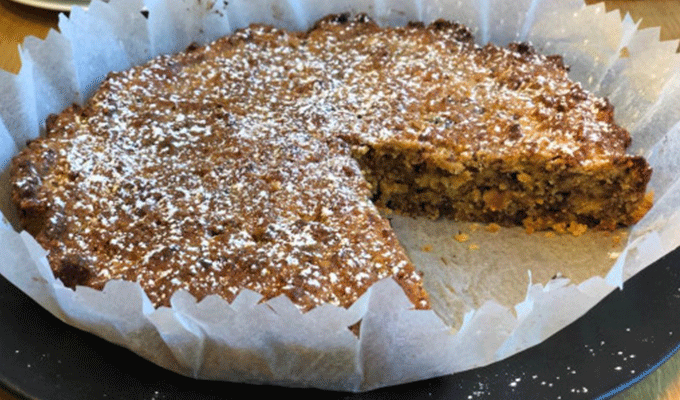 Figgy Pudding the Italian Way
With Christmas fast approaching  I thought I'd share a Sicilian take on figgy pudding. Some years ago while travelling around the island researching for our cookbook on Sicily I was inspired by the sight of wild fig trees alongside dry stone walls. A sort of Yorkshire moors landscape only with intense sun that would have made any flat-capped shepherds faint with exhaustion. Coming away from the countryside and into the towns we saw orange trees bursting with ripe fruits. So it wasn't hard to think of the wonderful combination of figs, oranges and Sicilian almonds that give this cake its festive flavour. I wanted to create a cake that was nutty, chewy and dense like a Christmas cake but easier to make, gluten-free and not full of sugar. That way Giancarlo can enjoy it since he is coeliac and in remission from diabetes type 2.
The cake it is soaked in Marsala, the sweet fortified wine from the town of the same name on the west coast of Sicily. It works perfectly at the end of a meal with a spoonful of mascarpone and glass of dessert wine, such as the apricot-flavoured wine from Pantelleria, with coffee in the morning or served warm with a scoop of Vanilla Ice Cream. Try to find dried figs that are still soft and flexible; if you can't, soak them in warm water for 30 minutes before using. You can use a spring form cake tin but I like the paper casing idea that an Italian lady showed me; you can see me make it in the video below.
Torta di fichi alle mandorle e arancia con marsala
Fig, almond & orange cake with marsala
Serves 10–12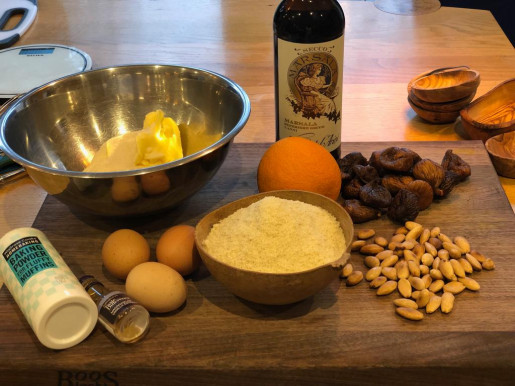 150 g (5 oz/scant 1 cup) whole almonds
(blanched or unblanched)
250 g (9 oz/1¼ cups) soft dried figs
150 g (5 oz/scant cup) softened
salted butter
100 g (3½ oz/scant cup) brown muscovado or caster (superfine) sugar
3 eggs, separated
200 g (7 oz/2¼ cups) ground almonds
finely grated zest of 1 small orange
1 teaspoon vanilla extract
1 teaspoon baking powder
4 tablespoons Marsala, brandy or
orange juice
mascarpone, to serve (optional)
Preheat the oven to 170°C (325°F/Gas 3). Cut a piece of baking parchment measuring approximately 34 cm (13 in) across and follow the video below for how to line a 23 cm (9 in) tart tin.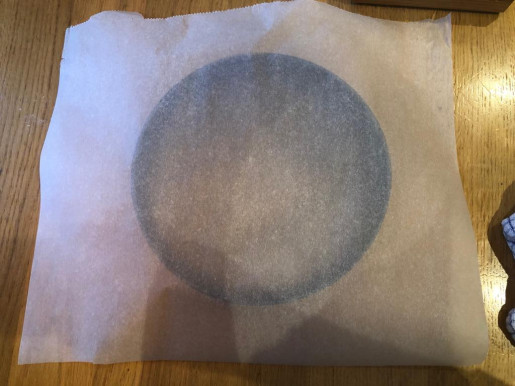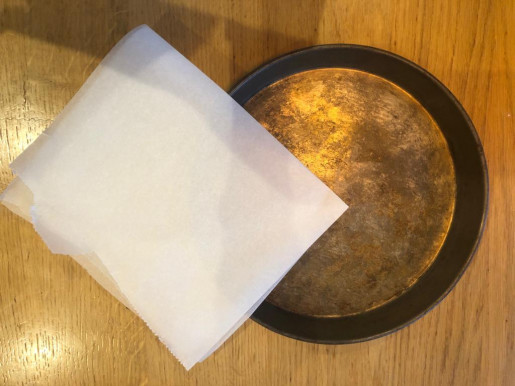 Click below to see how I line the tin.
Toast the whole almonds for 10-12 minutes or until the skins start to split in the oven. Remove and allow to cool.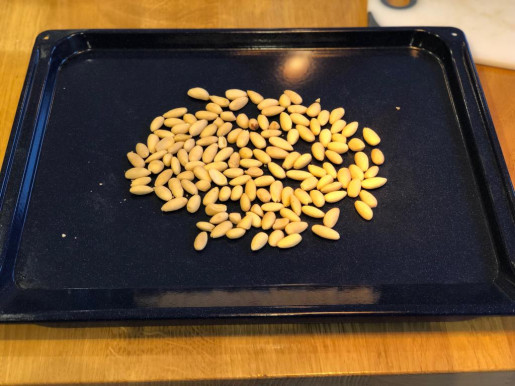 Chop by hand or put into a food processor and blitz until you have a rough, sandy texture. Set aside and then do the same with the figs.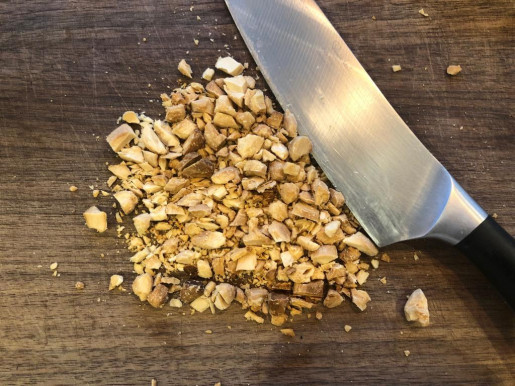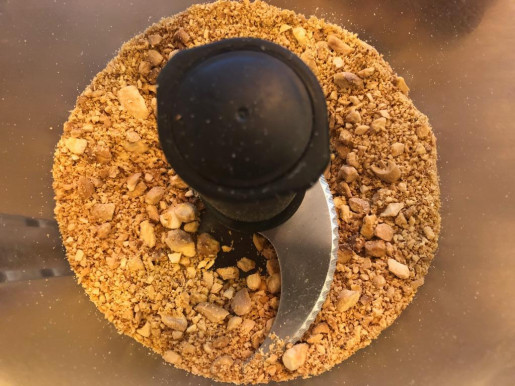 Beat the butter and sugar together with an electric whisk until pale and fluffy. Add the egg yolks, one at a time, and beat in.
Add the figs, both kinds of almonds, orange zest, vanilla extract and baking powder and fold in using a large spatula or metal spoon.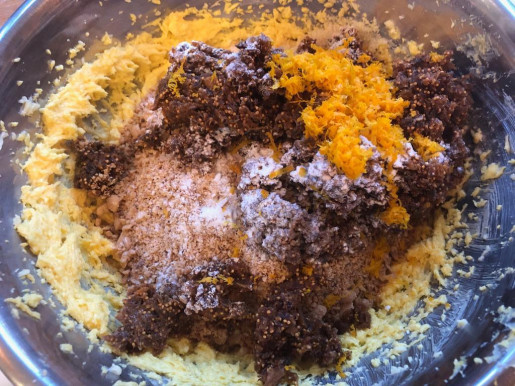 Whip the egg whites to stiff peaks. Use a quarter of this to loosen the sticky almond and fig mixture by folding it in with a large metal spoon. Then gently fold in the rest of the egg whites.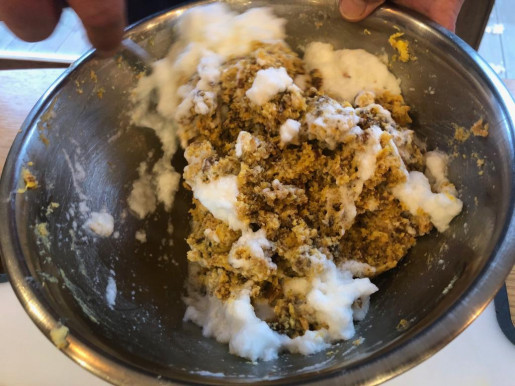 Pour into the prepared tin and level the top with a palette knife.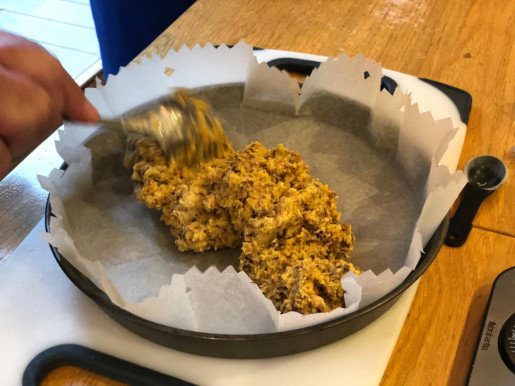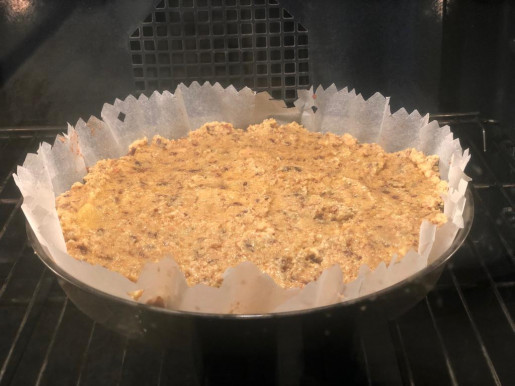 Place the tin in the middle of the oven and bake for about 35–40 minutes or until a skewer inserted into the centre of the cake comes out clean. Remove from the oven and allow to cool in the tin.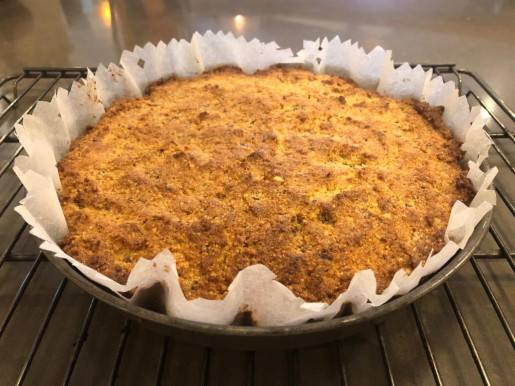 When the cake is at room temperature pierce it all over with a skewer and evenly pour over the Marsala to soak it.
As the edges of the baking parchment will have browned in the oven I often serve it from the lining paper on a large wooden board with a bowl of mascarpone for a rustic look.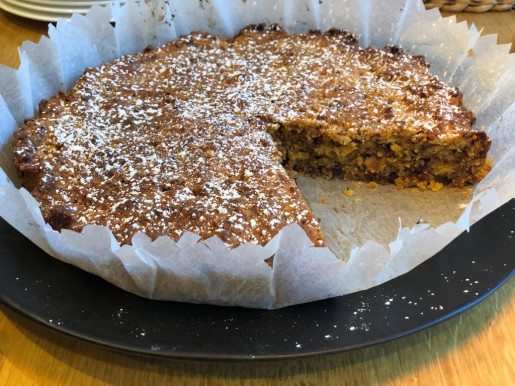 This recipe is from our book Sicily; recipes from an Italian Island signed copies of which are available here.