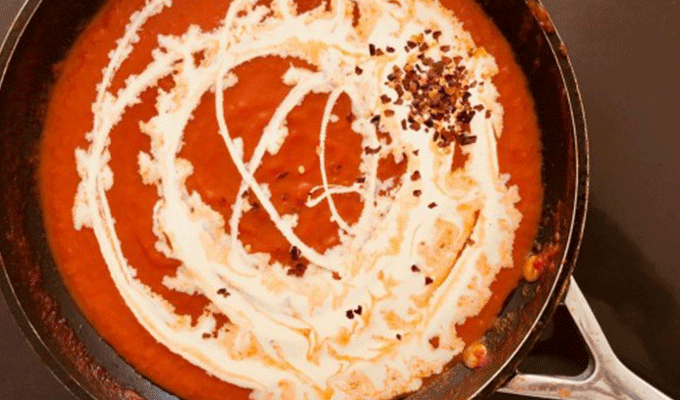 Fresh and Fast Tomato Sauce
Nine-minute Italian tomato sauce
After years of not daring to alter Italian recipes from whichever mamma gave them to me, I have finally relented and developed this uber quick way to make a tomato sauce. In a classic Italian version the onions are slowly sautéed in olive oil first before adding the tomatoes. The sauce is then gently simmered for up to an hour to reduce the water content and concentrate the flavour. Its delicious but you need an hour to spare.
However in this method it all cooks together; the flavour is still pretty damn good and beats any jar of sauce hands down for its purtiy and simplicity of ingredients. There are no hidden sugars or preservatives here – just good Italian tomatoes, onions and olive oil. Always choose tins of an Italian brand of plum tomatoes. In the tins of whole tomatoes, you get more pulp and less juice making a thicker, richer sauce. Pre-chopped ones appear to be full of juice and contain less flesh.
The Super Quick Italian Tomato Sauce is ideal if it is going to be cooked again such as in a lasagne, Aubergine Parmigiana or with Babbo's Eggs in Tomato Sauce.
The sauce can be left with texture, blended to make it smooth or turned into Caldesi Pasta Sauce, (our number one selling pasta at Caldesi in Marylebone), by adding a couple of tablespoons of double cream and a good pinch of chilli flakes.
Serves 6
To make a Super Quick Tomato Sauce
2 x 400g tins of Italian plum tomatoes
1 red onion, finely chopped
5 tablespoon extra virgin olive oil
½ teaspoon salt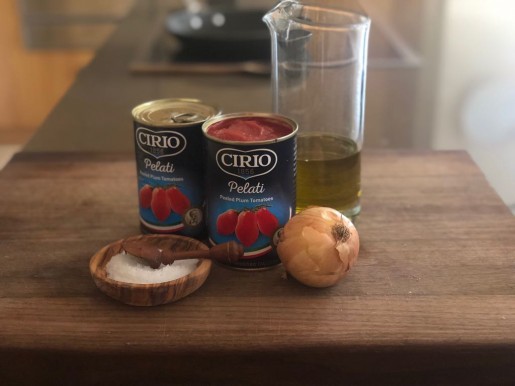 Finely chop onions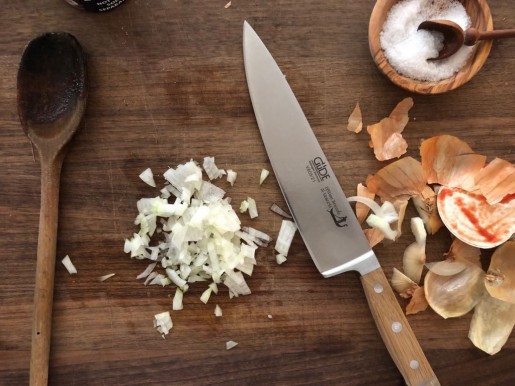 Add to to frying pan with all other ingredients.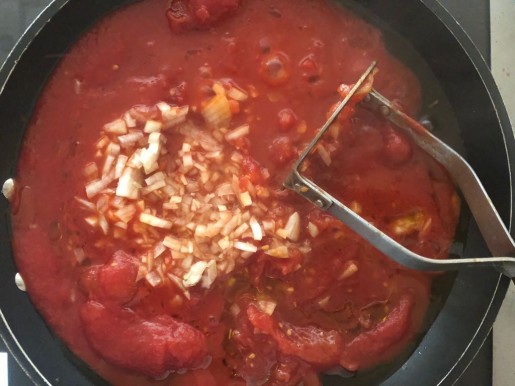 Using a potato masher brake up the tomatoes. Bring the sauce to the boil then lower the heat so it is bubbling rapidly.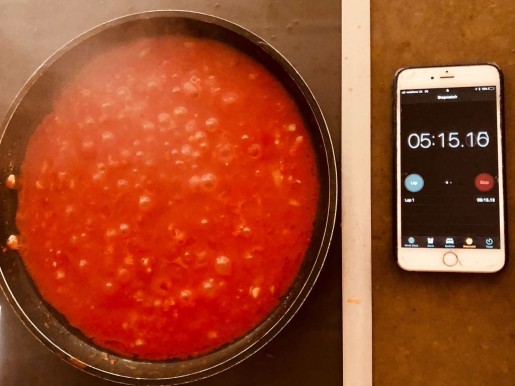 Cook for 9 minutes stirring frequently until the onions have softened and you are happy with the consistency.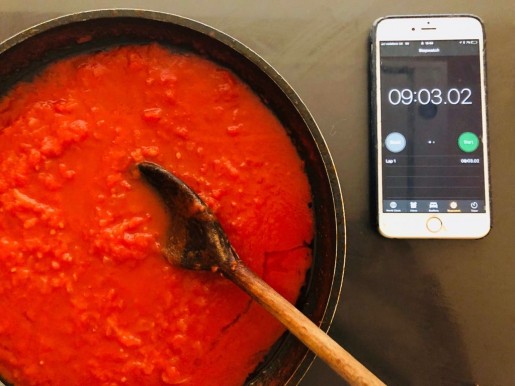 Add a swirl of cream and some dried chilli flakes to the basic sauce for a quick and tasty version of our Caldesi pasta sauce.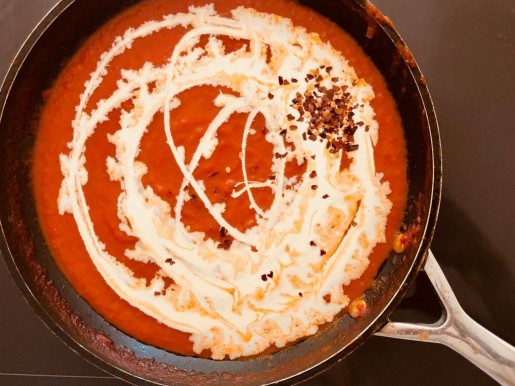 'The Long and Short of Pasta', our latest cookbook, is packed with recipes for fresh pasta sauces and is available to buy HERE. The book contains over 70 recipes and is published by Hardie Grant with photography by Helen Cathcart.