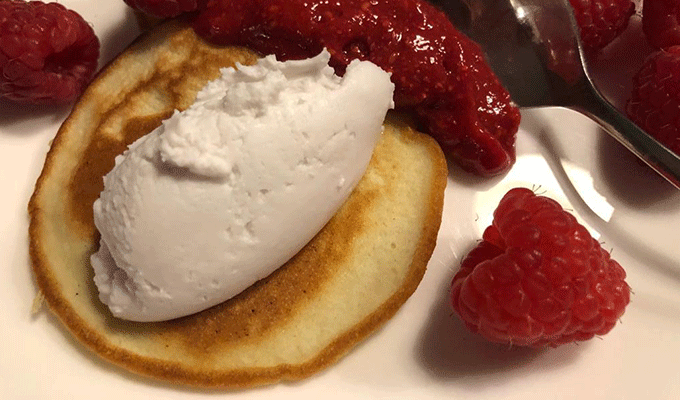 Guilt Free Coconut Pancakes
Coconut Pancakes, Whipped Coconut Cream & Raspberries
There is no sugar in these pancakes, but they are naturally sweet from the coconut and vanilla, so they make a guilt-free breakfast, brunch or dessert.
Coconut flour is made from the dried flesh of the coconut. It is high in fibre and works as a binder. It is also very absorbent, so you can't simply swap it for wheat flour as it needs much more liquid. These pancakes are delicious served with Raspberry Chia Jam (a recipe for which is in our book 'The Diabetes Weight-loss Cookbook', or simply with a few berries. The coconut cream is also gorgeous on desserts, or stirred into coffee. Make sure you have a 400ml (14fl oz) can of coconut milk that has been left in the fridge or a cool cupboard before you start, so it has time to separate into the denser cream at the top and the water below; don't shake it.
MAKES APPROX. 16 PANCAKES  (ABOUT 6CM/2½IN ACROSS)/
SERVES 6
4 eggs
1 teaspoon vanilla extract or
½ teaspoon vanilla powder
120ml (4fl oz) coconut water from
the can, coconut milk or cow's milk
1 teaspoon baking powder
4 tablespoons coconut flour
small pinch of salt
2 tablespoons coconut oil, ghee or
butter, for frying
For the whipped coconut cream
approx. 130g (4½oz) coconut cream
(from the top of the can or bought
separately), chilled
1 teaspoon vanilla extract or
½ teaspoon vanilla powder
Per pancake: 1.1g carbs, 0.6g
protein, 3.1g fat, 0.9g fibre, 37kcal
Per serving of whipped cream
1.2g carbs, 0.9g protein, 6.9g fat,
0g fibre, 74kcal
To make the whipped coconut cream, carefully spoon the cream out of the can leaving the water below for the pancakes.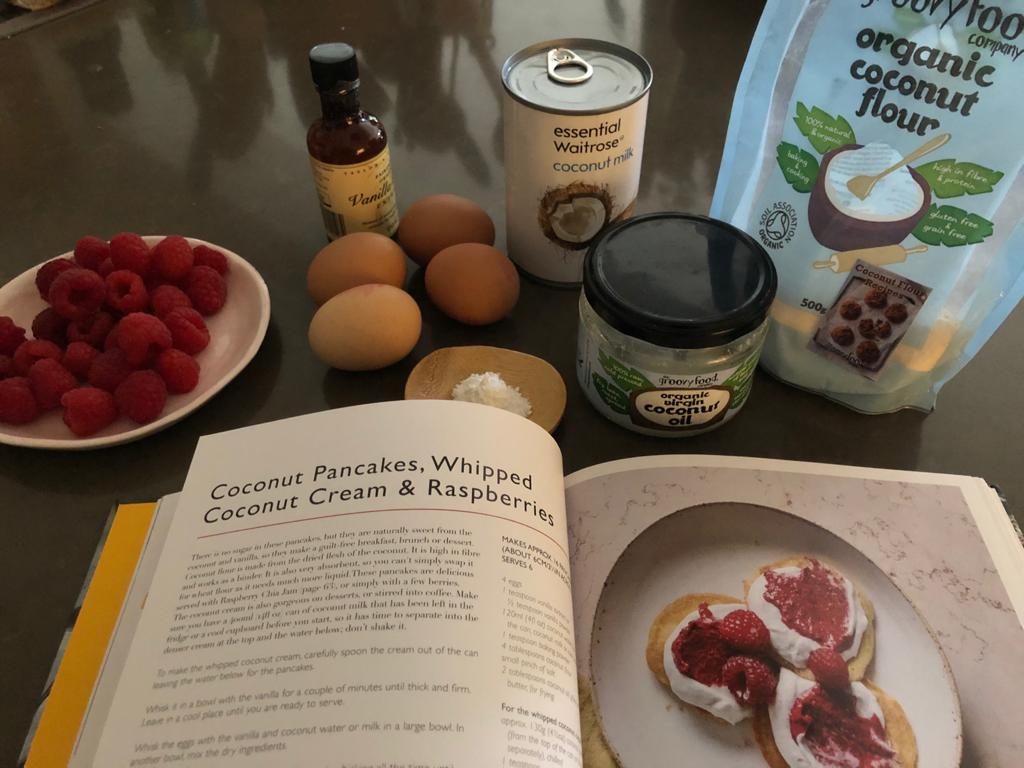 Whisk it in a bowl with the vanilla for a couple of minutes until thick and firm.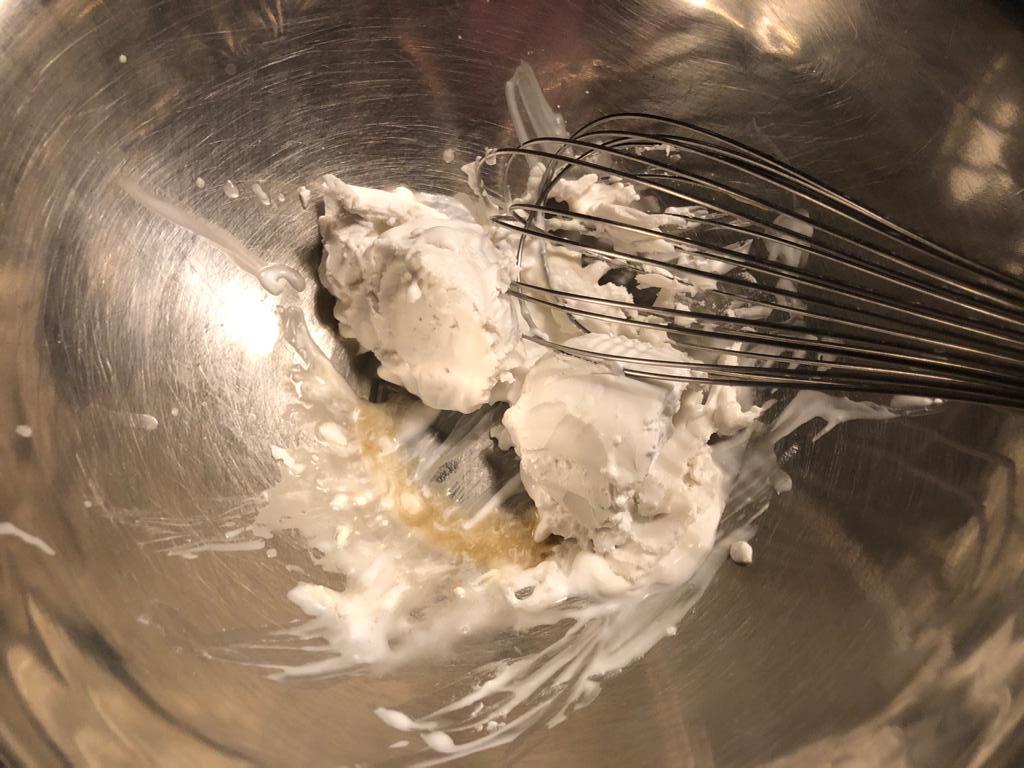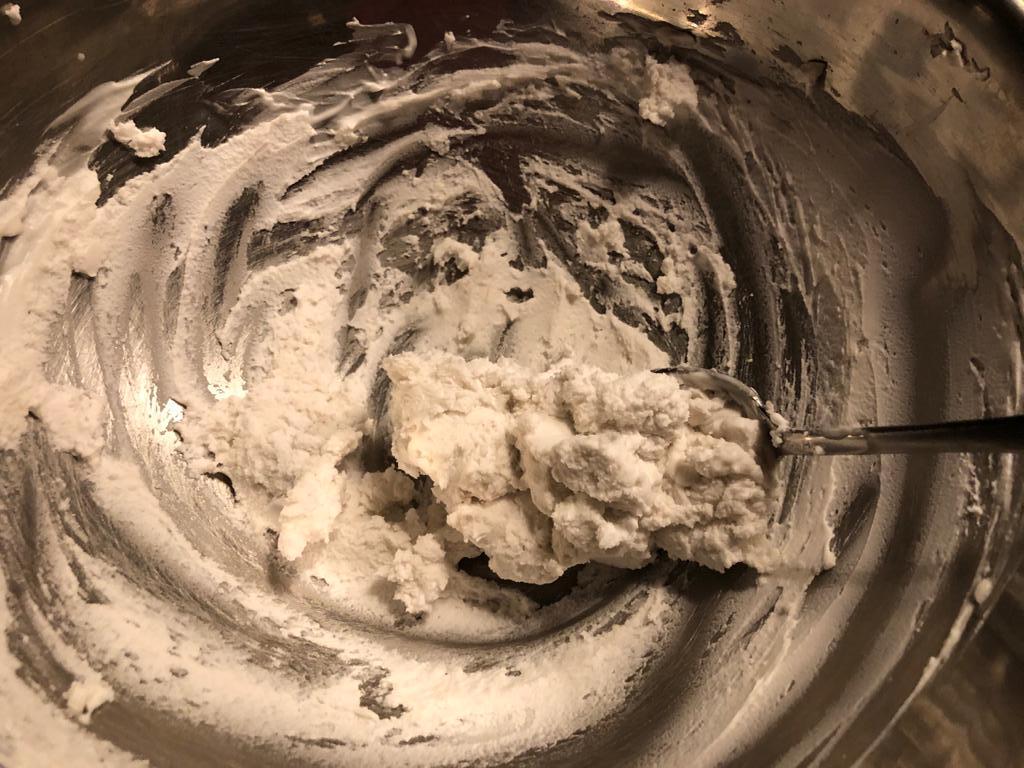 Leave in a cool place until you are ready to serve.
Whisk the eggs with the vanilla and coconut water or milk in a large bowl. In another bowl, mix the dry ingredients.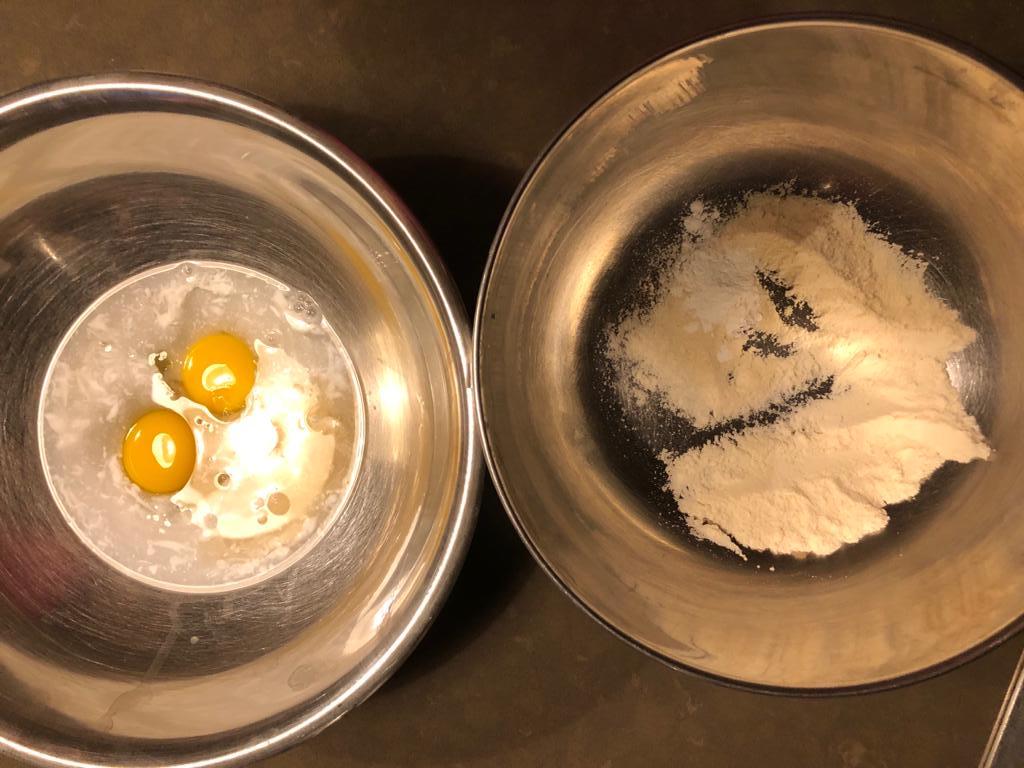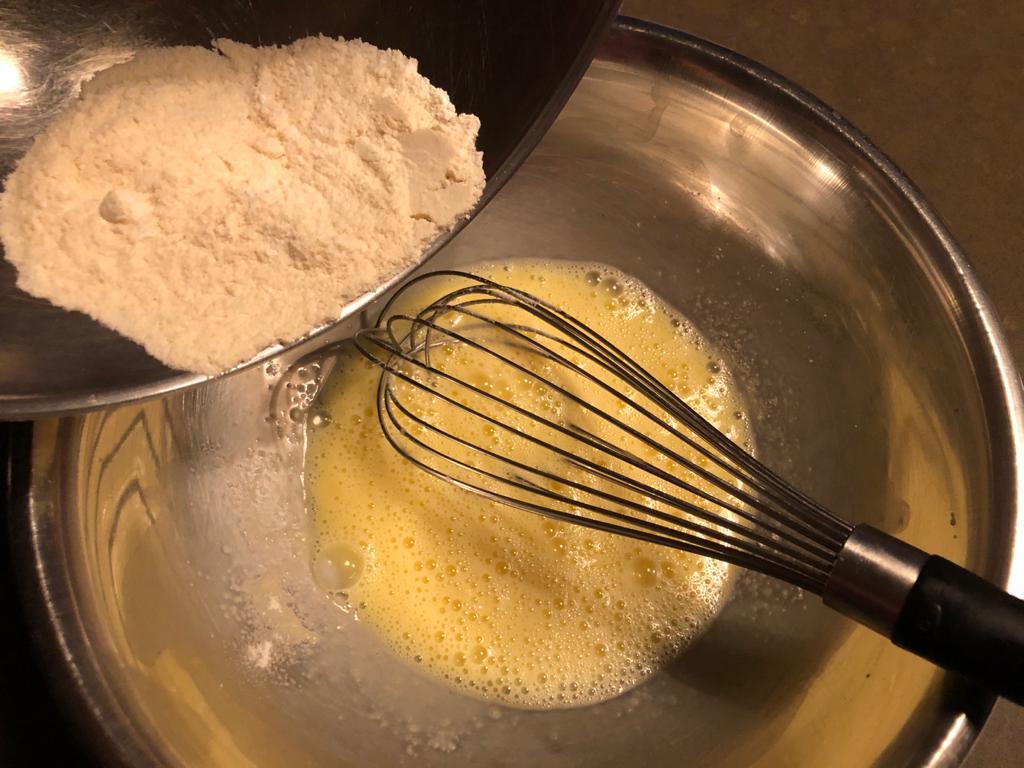 Little by little add the dry ingredients to the wet, whisking all the time until you have a thick cream consistency.
Heat a large, non-stick frying pan over a medium heat and add the fat. When melted and just starting to bubble, swirl the fat around the pan to coat it.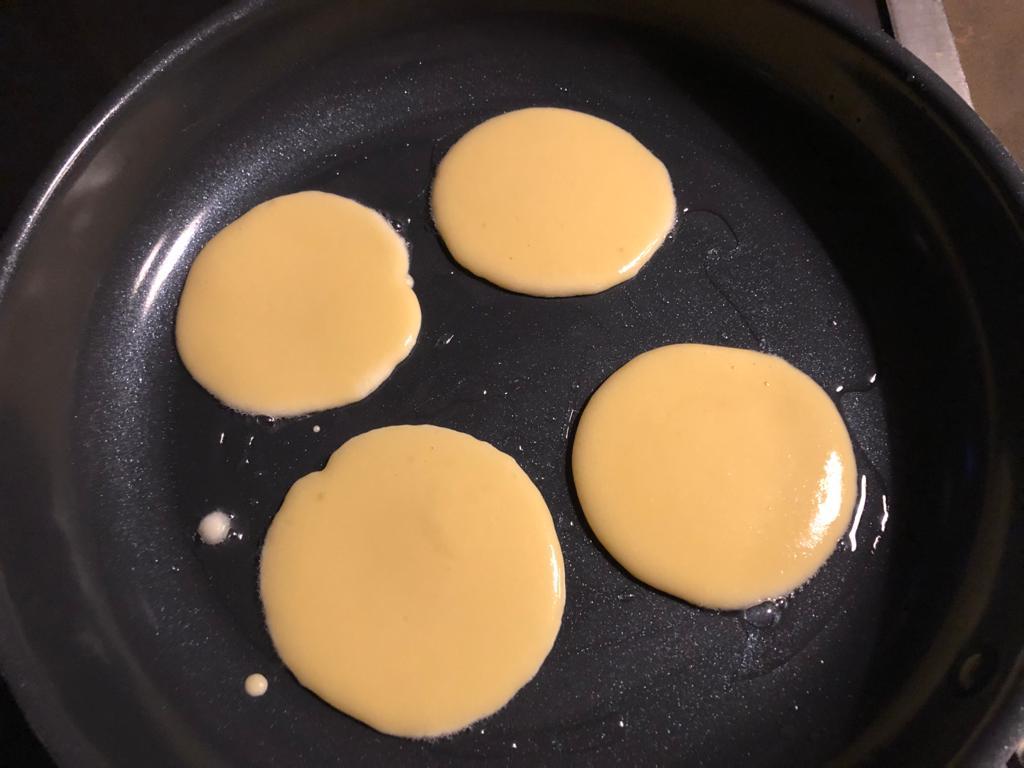 Drop 1 tablespoon measures of the batter into the pan, making sure they don't touch as they spread out. Use a fish slice or spatula to gently turn the pancakes when they are set and firm on one side.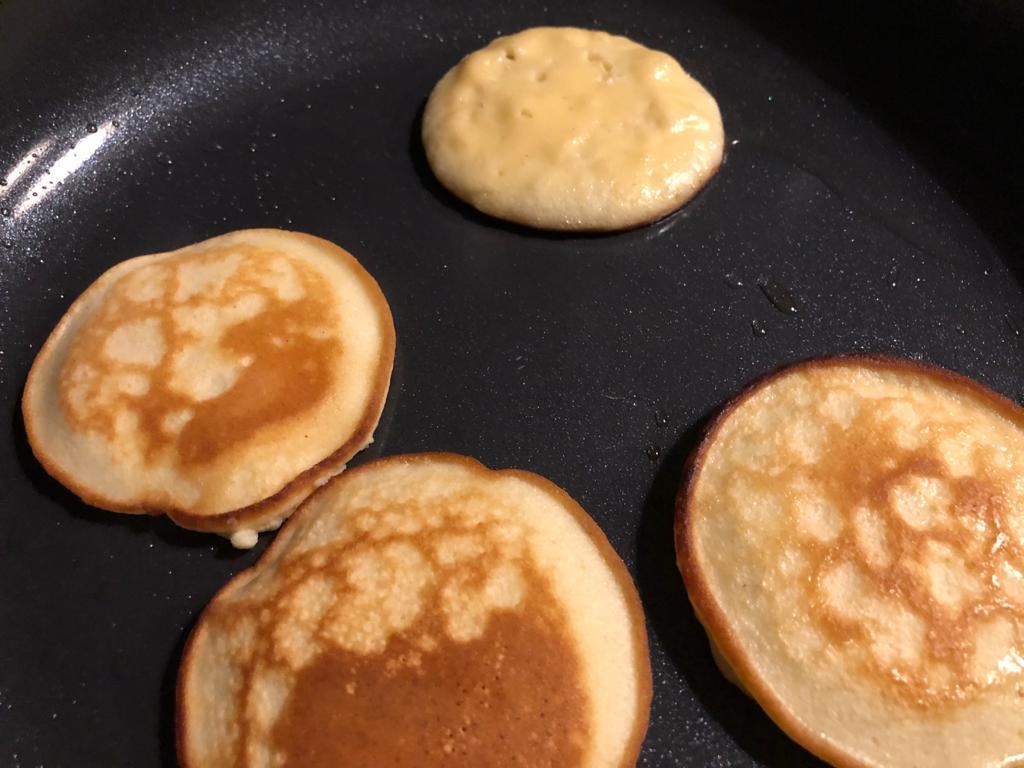 They will take 3–4 minutes on the first side and only 1–2 minutes on the second.
Remove the pancakes from the pan when done and serve straight away or keep warm while you make the rest.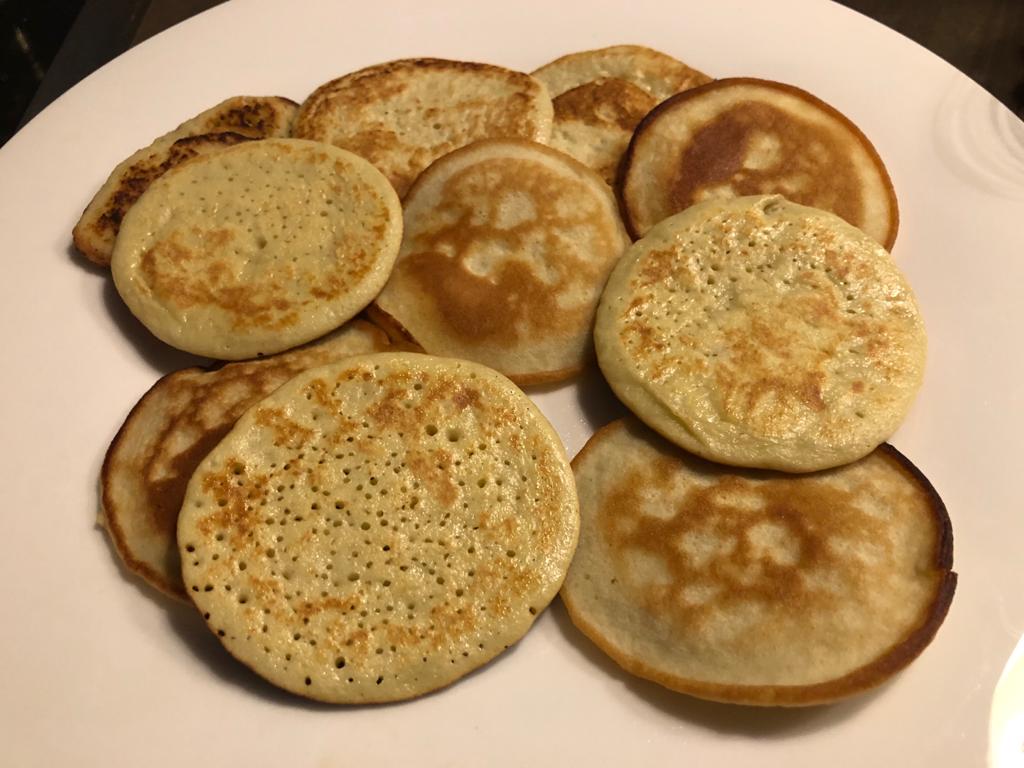 Serve with the whipped coconut cream and raspberry chia jam and some raspberries, if you wish.