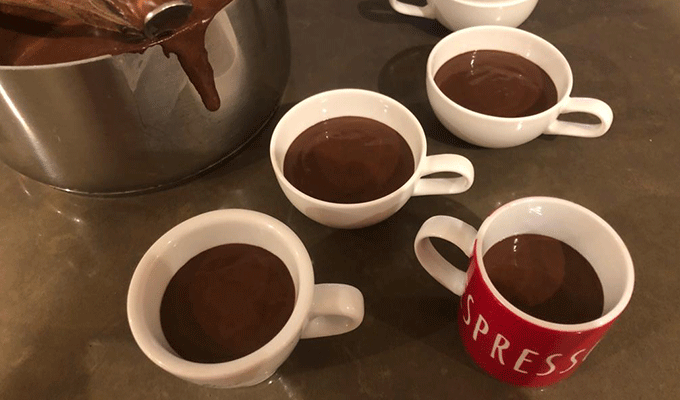 Hot Chocolate Loveliness
Hot Chocolate Pots
This recipe is a chocoholic's idea of heaven, as my son Giorgio will vouch. At the age of around 9 years he ordered one of these at a restaurant in Italy. After eating every last scrap he disappeared from the table and then appeared some time later clutching a small piece of paper. He had gone to the kitchen to ask for the recipe and came back with a few words and measurements written on the back of a till receipt!  I have been grateful to him ever since as we all love this dessert. Over the years we took the sugar levels down and down as our tastes changed. If you pour out a couple of small cups for the children, you can then add a shot of booze to the remainder for the grown-ups! And if you don't mind the bitter notes in dark chocolate, leave out the date or the honey and lower the carbs even further. We serve this in our restaurant as a quenelle with a scoop of thick cream next to it. Pure indulgence but very good to finish off a meal.
Serves 6
1 small Medjool date, stoned and finely chopped or 1 to 2 teaspoons mild honey
125ml cow's or almond milk
125ml double cream
2 egg yolks
75g good-quality dark chocolate (minimum 85 per cent cocoa solids), coarsely grated or cut into very small pieces
3 tablespoons rum or brandy (optional)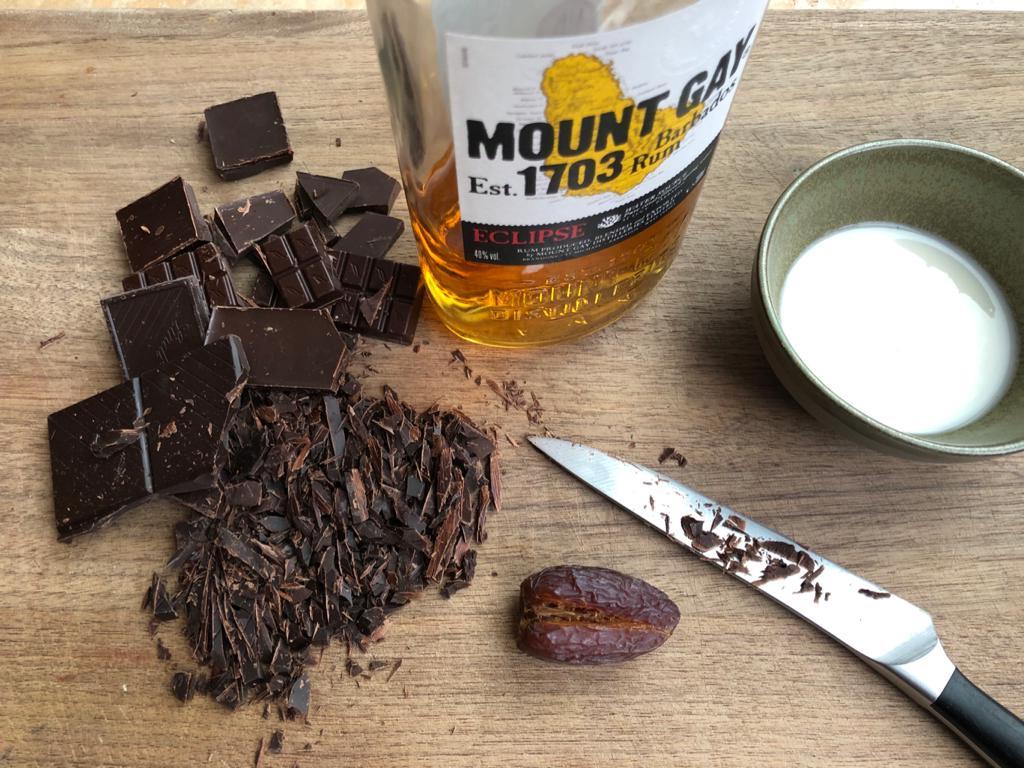 Melt the date in 3 tablespoons of the milk in a bowl in the microwave for 30 seconds to a minute or in a small pan over a medium heat. It will become soft and can be mashed with a fork.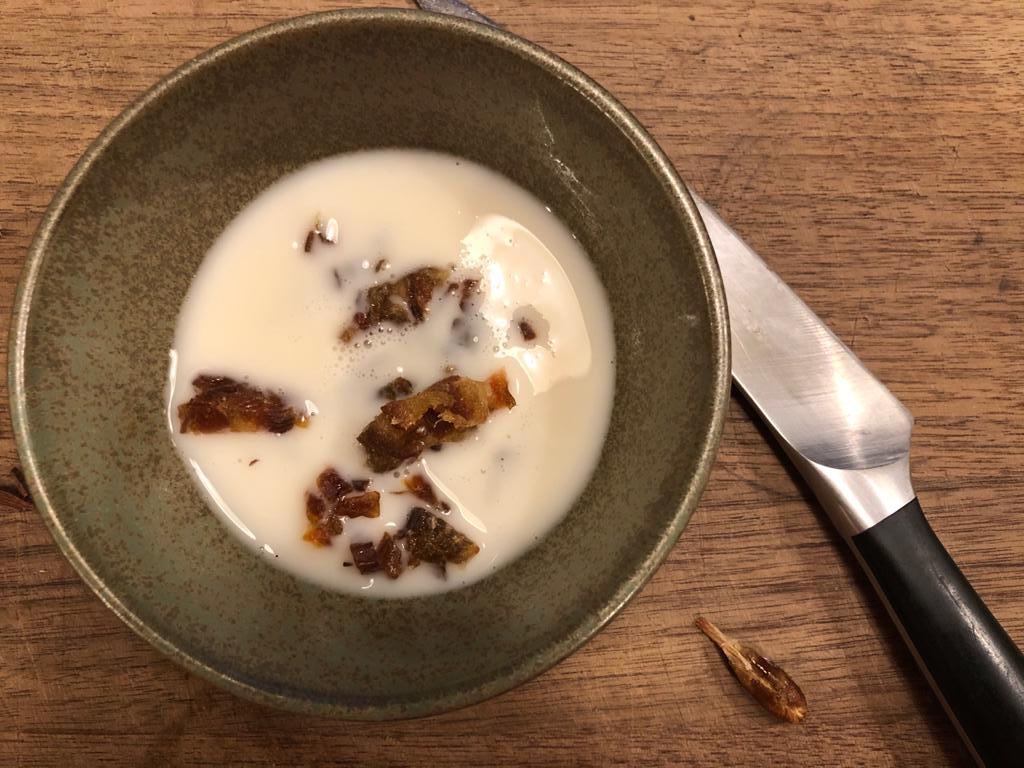 Put this mixture into a sieve and push it through with a spoon into a medium saucepan. Discard the skin of the date. If you don't want to use the date add a teaspoon or two of honey, to taste,  to the custard at the end.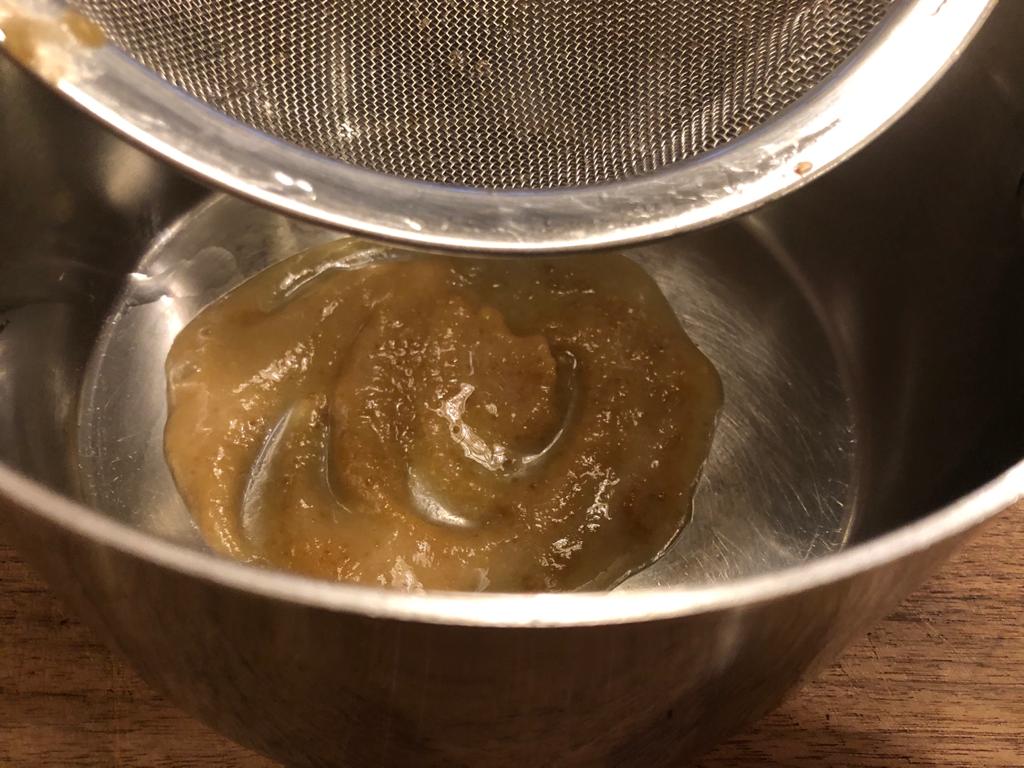 Add the remaining milk to the pan, along with the cream and egg yolks, and whisk to combine. Put over a medium heat and bring almost to boiling point. It needs to reach 85°C (190°F) to sterilise the egg and thicken the custard.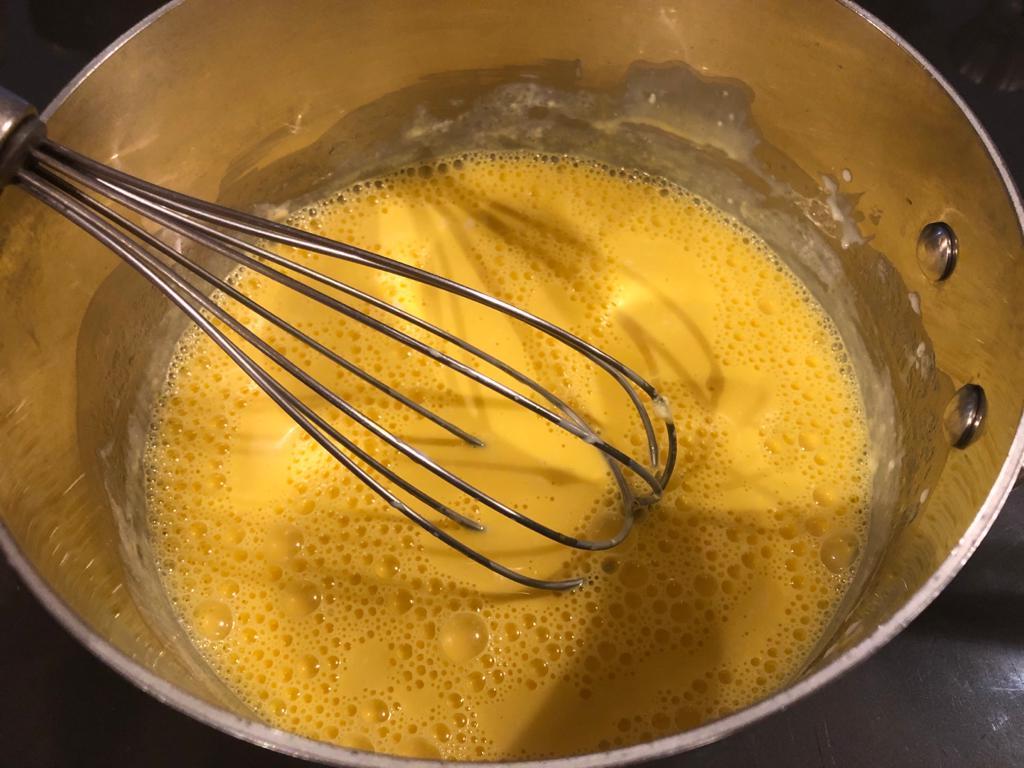 If you don't have a thermometer, check that the custard coats the back of a wooden spoon and, if you run your finger through it, the line remains visible.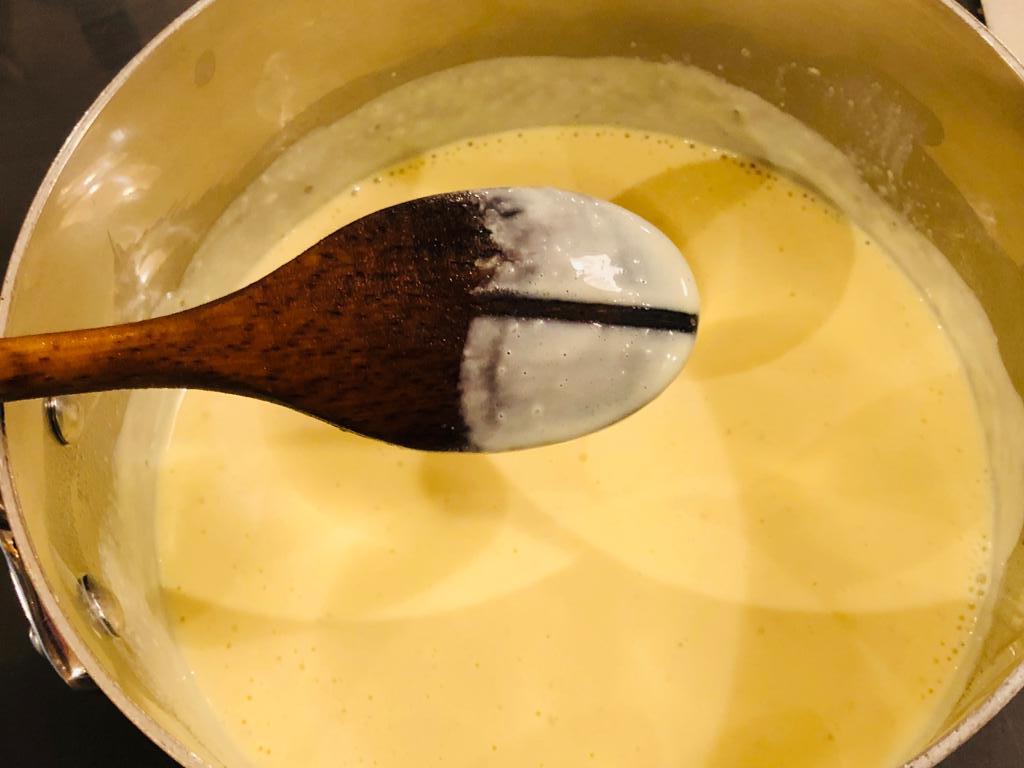 Remove from the heat, add the chocolate and whisk to melt. It will look lumpy to begin with but will soon become velvety smooth. Add the rum (if using).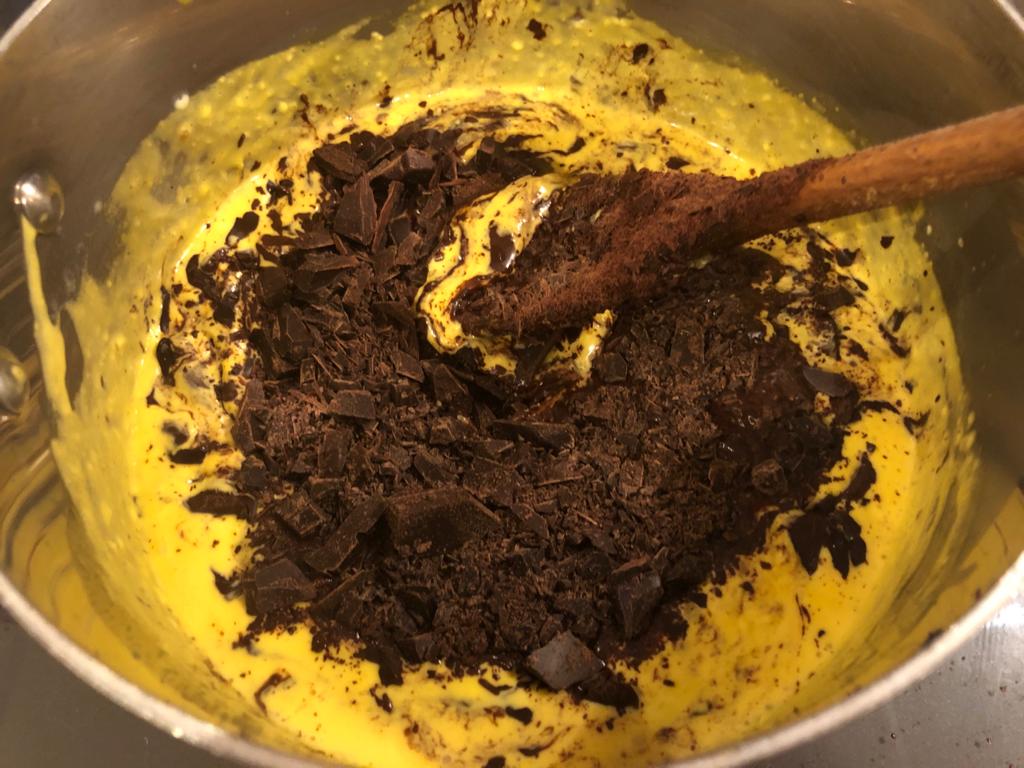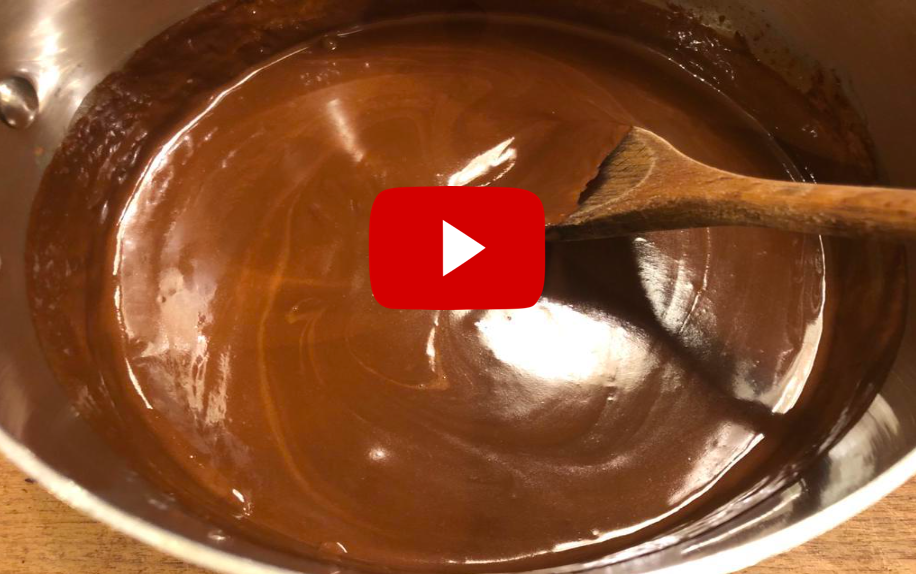 Pour into espresso cups while it is still hot.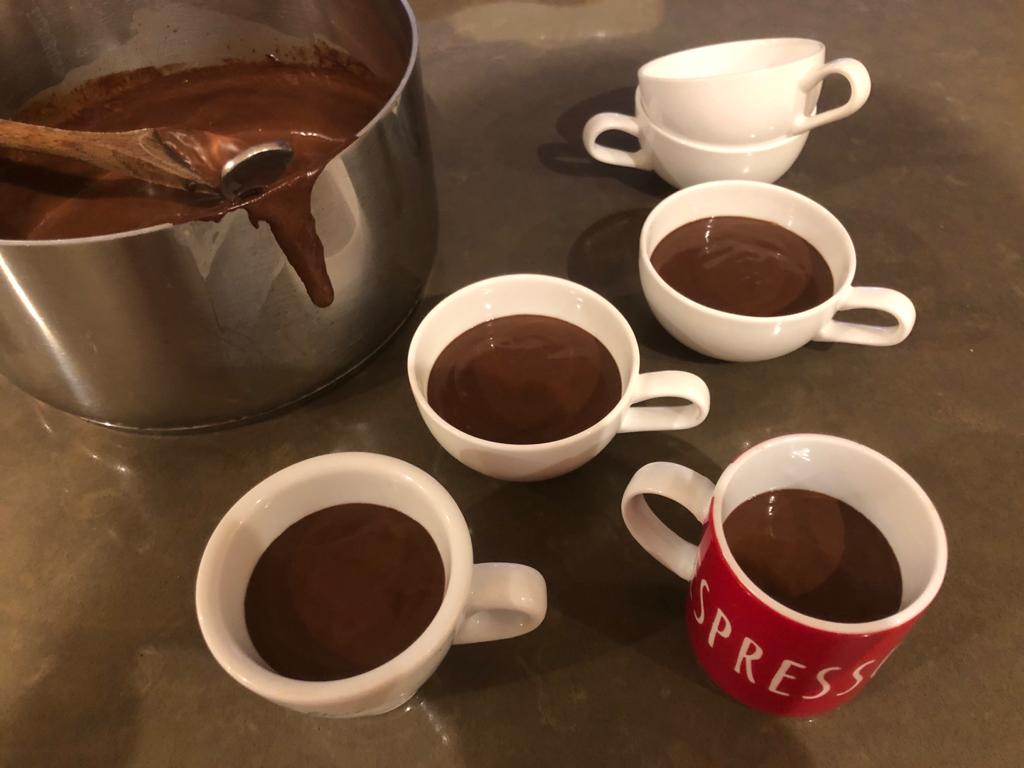 You can drink it, dip strawberries into it or serve it with a spoonful of whipped cream while it is hot or if left to cool in the fridge the chocolate will set and can be eaten the following day as a mousse topped with whipped cream, grated chocolate or raspberries.
Per serving 7.2g carbs, 3.2g protein, 21g fat, 1.7g fibre, 247kcal
For other low-carb recipes see 'The Diabetes Weight-loss Cookbook' our Amazon Best Selling Low-carb cookbook. You Can buy signed copies HERE.