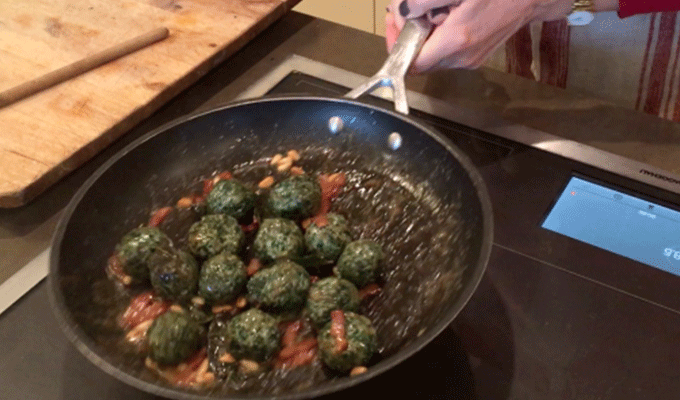 Naked Pasta…
Here's an easy to make recipe from our latest book 'The Long and Short of Pasta' which from May 31st will be available to buy from all good book shops and on our on line store.
Gnocchi nudi in salsa di burro, salvia e pancetta
Kale and ricotta gnocchi in sage and bacon butter
The name of these gnocchi literally means 'nude' gnocchi as they are like the spinach and ricotta stuffing that you find in ravioli only without their pasta clothes. In Siena they are known as malfatti, meaning 'badly made', while in Florence they are called gnocchi nudi and some call them strozzapreti, meaning 'priest-stranglers', as apparently they were given to priests in the days of the mezzadria who were so greedy they almost choked on them. If you don't have kale, use 200g of cooked and well-squeezed spinach or Swiss chard leaves instead. Serve them with the bacon, butter and sage sauce (omit the bacon for a vegetarian version).
Serves 6 as a starter and 4 as a main (makes approximately 36 gnocchi)
300 g (10½ oz) fresh curly kale or cavolo nero (trimmed of tough stems) or 200 g (7 oz) cooked and thoroughly squeezed curly kale or cavolo nero leaves
250 g (9 oz/1 cup) ricotta, drained
100 g (3½ oz) finely grated Parmesan or Pecorino
1 egg
3 tablespoons wheat or gluten-free flour, plus extra for dusting
¼ teaspoon finely grated nutmeg
1 teaspoon salt, plus extra for the cooking water
a few twists of freshly ground black pepper
For the bacon, butter and sage sauce
100 g (3½ oz) butter
150 g (5 oz) unsmoked or smoked pancetta or bacon, cut into small strips 
10 sage leaves
salt, to taste
freshly ground black pepper (optional)
30 g (1 oz) pine nuts, toasted (optional)
To serve
25 g (1 oz) finely grated Parmesan 
If using fresh kale or cavolo nero, wash the leaves and pull away the tough stems. Roughly cut the leaves and boil them in salted water for 10 minutes. Drain well and set aside. 
When cool enough to handle, thoroughly squeeze out the excess water from the kale (to the last drop!) and finely chop in a food processor (or by hand with a sharp knife on a board) and put into a bowl. Add the remaining ingredients to the kale and stir through to combine.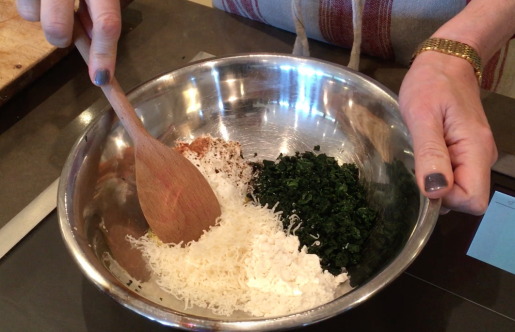 The mixture should be firm enough to handle and not wet and sticky. If it is too sticky, add a little more flour to the mix.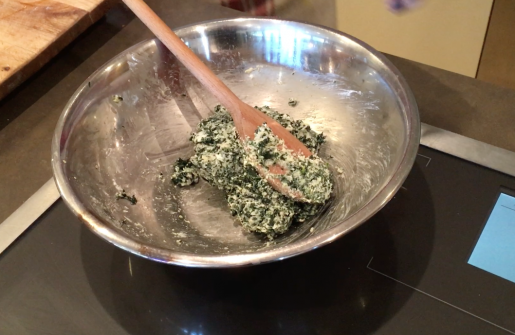 Roll the mixture into walnut-sized balls, making sure they are tightly packed so that they don't break up in the water. As you prepare the balls, put them on a floured surface.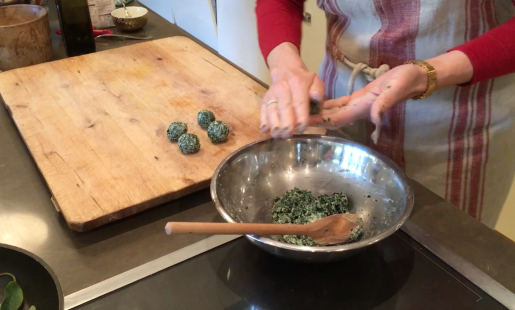 You can keep them like this in the fridge, loosely covered, for up to a day if you want to prepare them in advance.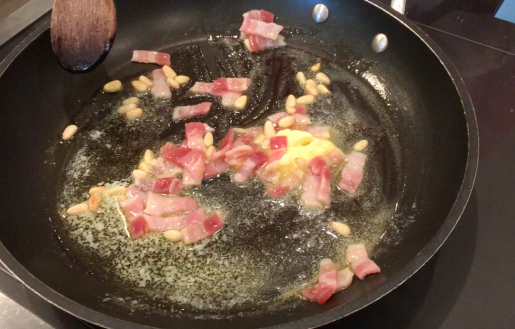 Prepare the sauce by melting the butter in a large frying pan. Add the bacon, sage leaves, salt and pepper (if using) and fry until the bacon is cooked through and the sage leaves are lightly browned.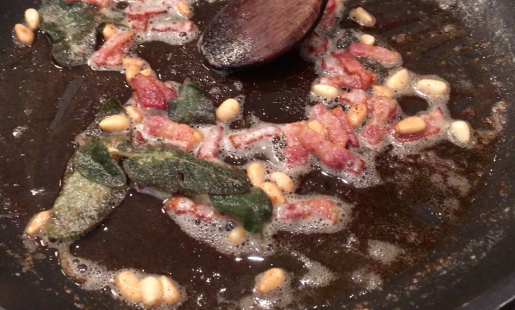 Add a ladleful of hot water and stir well. Leave the sauce over a very low heat while you cook the gnocchi. 
Bring a large pan of well salted water to the boil. Turn the heat down to medium – unlike when cooking pasta, you want a slow rolling boil, not a rapid boil. Drop the gnocchi carefully into the boiling water.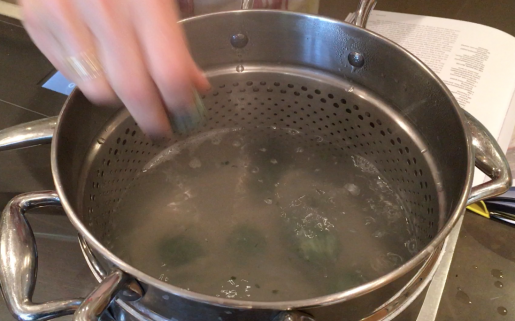 Let the water come back up to the boil and cook for 3–4 minutes until the gnocchi rise up to the surface. Let them bob around for a further minute then carefully remove them from the water with a slotted spoon and lower them gently into the butter sauce.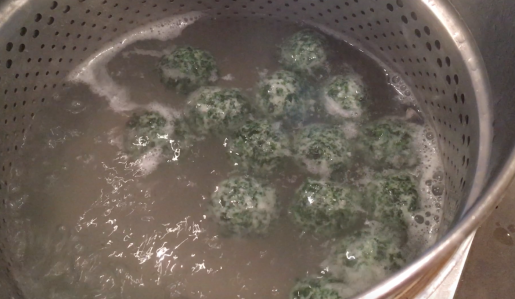 Fry them in the sauce for a few minutes until lightly browned.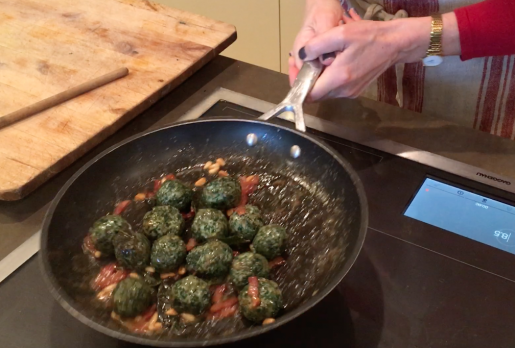 Serve with extra grated Parmesan on top.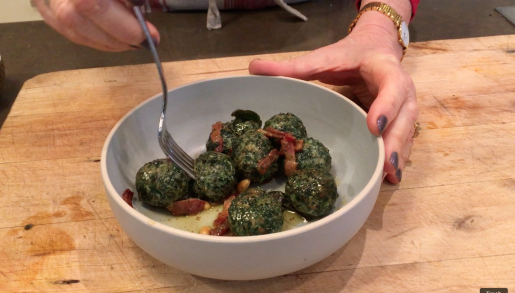 Check out the short demo video below and enjoy cooking these little balls of joy 🙂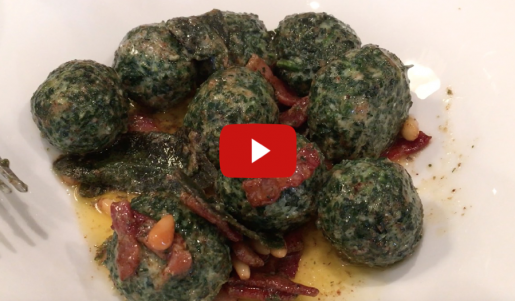 To buy signed copies of 'The Long and Short of Pasta' published by Hardie Grant with photography by Helen Cathcart click HERE.