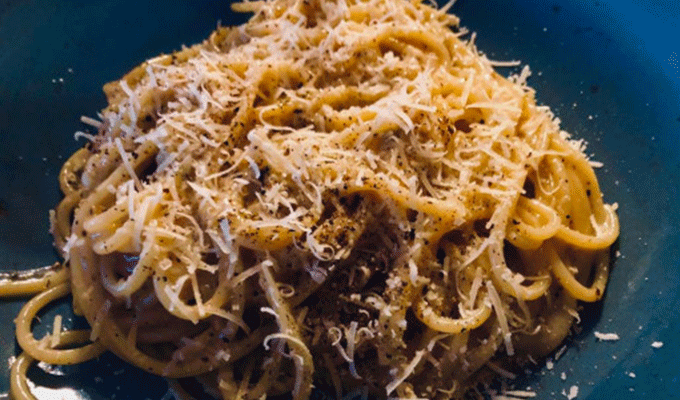 Pasta Essentials – Cacio E Pepe
Cacio e Pepe
Cheese & Pepper Pasta
There are many ways to make this classic dish and each Roman cook will show you some slightly different way to manipulate pasta, cheese and pepper into a wonderful, warm bowl of comfort food. We saw this method, called 'risotato' as it is like making a risotto, being used by chef Rossana Gialleonardo at Il Casaletto restaurant in the surrounding hills of Rome. After sharing her trick with us, we sat down to eat the creamiest version of Cacio e Pepe ever and decided from now on that  is how we would do it.
The pasta is cooked in a frying pan and the cooking water reduces and reduces to become the sauce. The typical Roman pasta to use for this dish is fresh tonnarelli,  a sort of squared spaghetti, but for this method dried spaghetti is a must. The cheese should be the semi-soft sheep's cheese from Lazio, called Cacio de Roma, but if you find this hard  to find use Pecorino Romano, Grana Padano or Parmigiano Reggiano instead.
Serves 4
3 tablespoons extra-virgin olive oil
1 level teaspoon freshly   ground black pepper
320 g (11½ oz) spaghetti
1–1.2 litres (34–41 fl oz) boiling water
generous pinch of salt
100 g (3½ oz) Cacio de Roma or Pecorino Romano or Parmigiano Reggiano, grated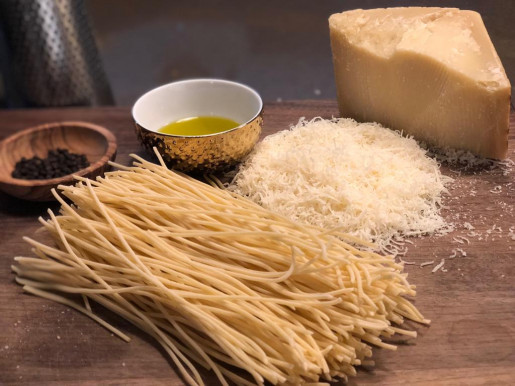 Grind black pepper until fine.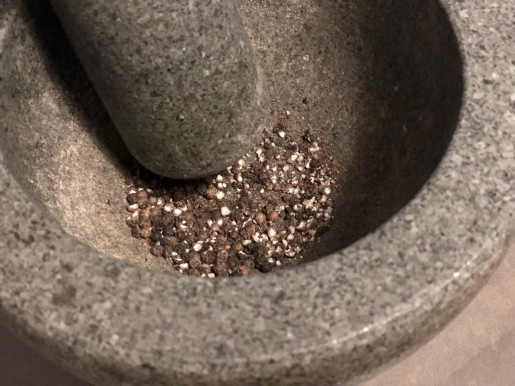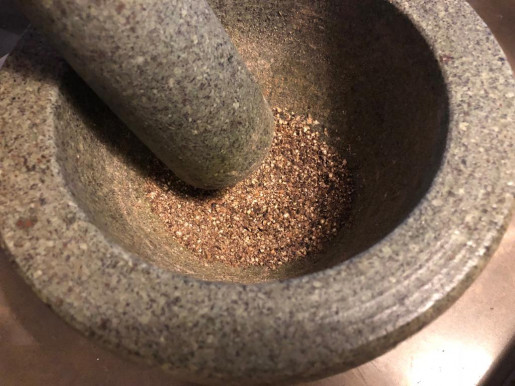 Heat the oil with the pepper in a large frying pan (around 30 cm/12 in) over a medium heat until hot and you can smell the heady spice of the pepper.
Put the spaghetti into the frying pan and add 1 litre of the hot water, little by little, and the salt.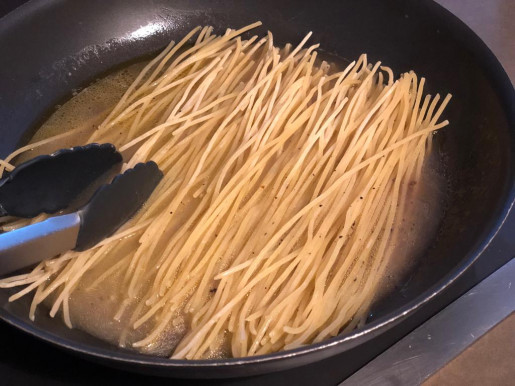 Stir frequently and cook for around 10 minutes. While the pasta is cooking, warm some bowls in a low oven. If the pasta starts to look dry, add a little more water.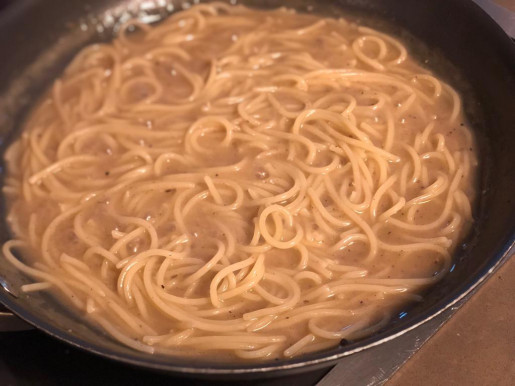 When the water has reduced to a soupy consistency and the pasta is al dente remove the pan from the heat and add the cheese a little at a time, stirring furiously.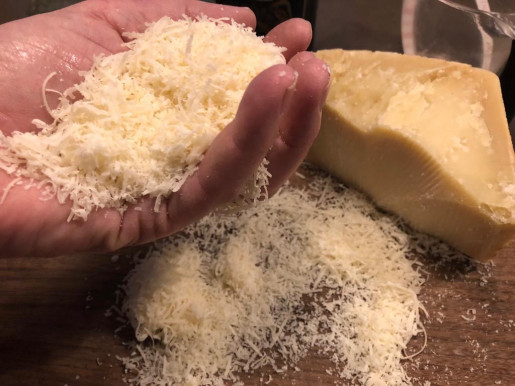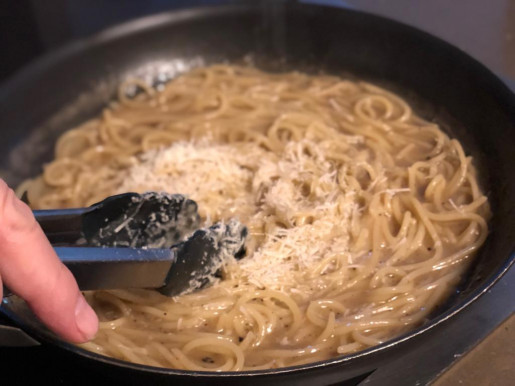 Serve straight away in hot bowls – this is important to prevent the cheese from setting.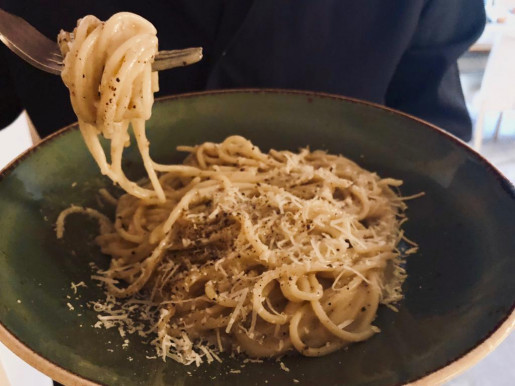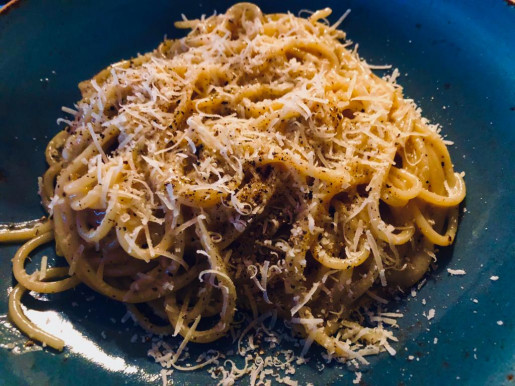 This recipe and many more can be found in 'The Long and Short of Pasta' published by Hardie Grant with photography by Helen Cathcart. Buy signed copies HERE.