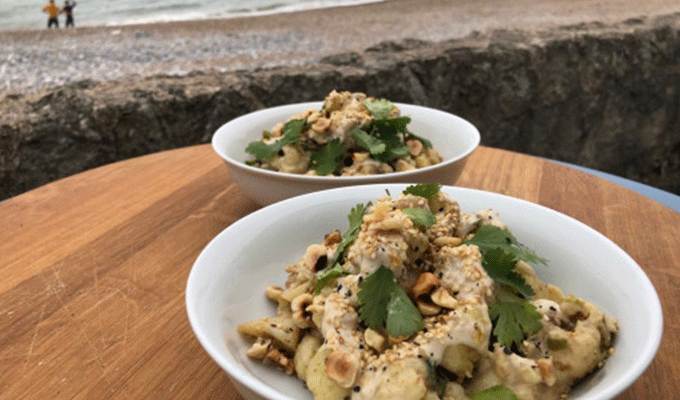 Plant Based Pasta Perfection
Having had a busy week with our new book 'The Diabetes Weight-loss Cookbook' being featured every day in the Daily Mail and becoming an Amazon bestseller I decided to drop down to Eastbourne to see family and friends. While there I knocked up this quick and simple low-carb, plant based supper on the beach… with a little help from the local bird life!
Caldesi Cauliflower Pasta with Tahini and Hazelnuts
Small shapes of pasta such as orrechiete (little ears), fusilli (spirals) or rigatoni (ridged tubes) are designed to trap the sauces served with them. However, if you are avoiding carbs, small florets of cooked cauliflower or broccoli do the same job. We love this vegan dish with a Middle Eastern-inspired tahini sauce; it ticks all the boxes for flavour, looks, as well as differing textures.
Serves 2
50g hazelnuts or walnuts
4 tablespoons extra virgin olive oil
3 spring onions or 1 shallot, finely chopped
250g head of cauliflower, cut into bite-size florets, with leaves, roughly chopped
1 garlic clove, finely chopped
1 small green chilli, finely sliced, or pinch of chilli flakes (according to taste)
1 teaspoon ground cumin
120ml almond (or cow's milk if not vegan)
3 tablespoons tahini
salt and freshly ground black pepper
a small handful of coriander leaves, to serve
1 teaspoon sesame seeds, to serve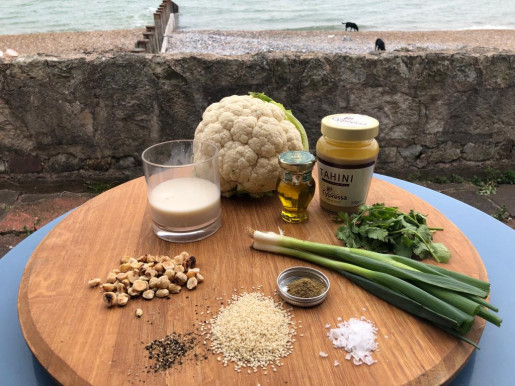 Preheat the oven to 220?C/fan 200?C/gas mark 7. Roughly chop your cauliflower.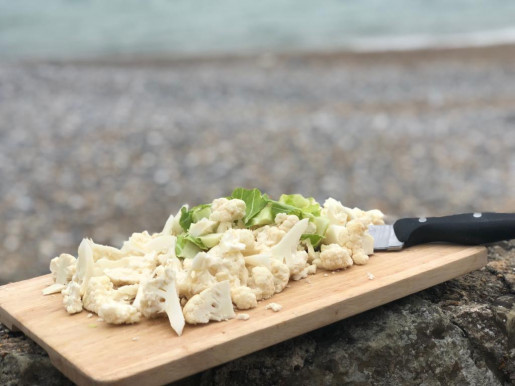 Put the nuts onto a baking tray and roast for 5–8 minutes or until lightly browned. Remove from the oven and lightly crush with a rolling pin or in a small food-processor. Keep them fairly chunky.
Dry fry the sesame seeds in a large frying pan until golden, pour onto a plate and set aside.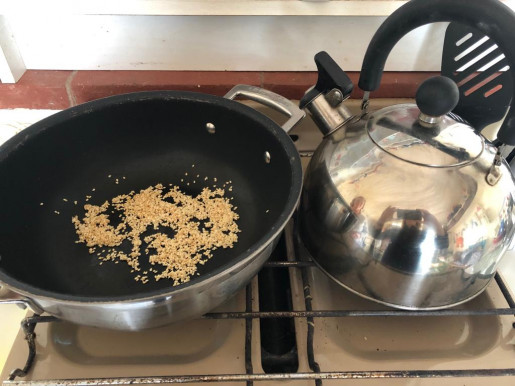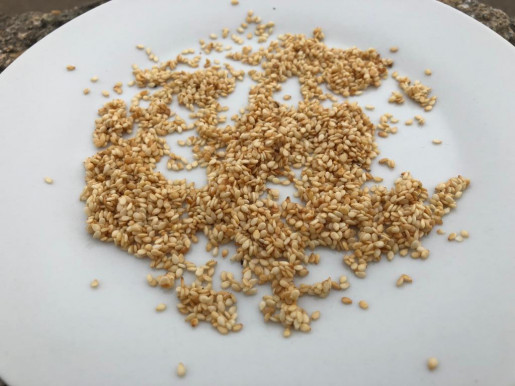 Put 3 tablespoons of the oil into the same pan and heat over a medium heat.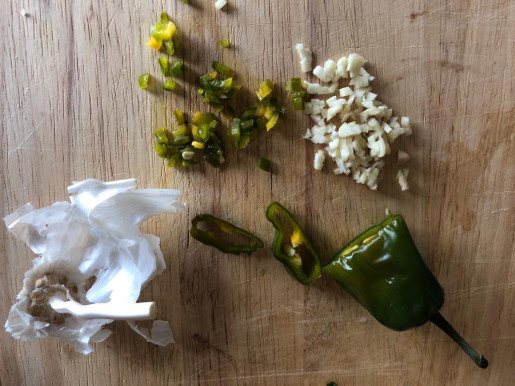 Add the spring onions, cauliflower and salt and pepper, and sauté with a splash of water with the lid on for 5 minutes or until the cauliflower is just tender. Give the pan a shake frequently.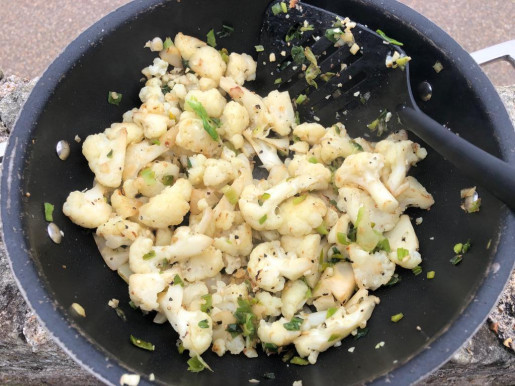 Remove the lid and allow any water to evaporate. Add the garlic and chilli, stir through and let them sizzle for a couple of minutes. Add the cumin and stir through.
Warm the milk and tahini together in a microwave or a small pan over a medium heat, whisking until smooth. Pour this over the cauliflower in the pan and stir through.
Transfer to a warm serving dish or leave in the pan decorated with the nuts, a swirl of the remaining oil, the coriander and sesame seeds.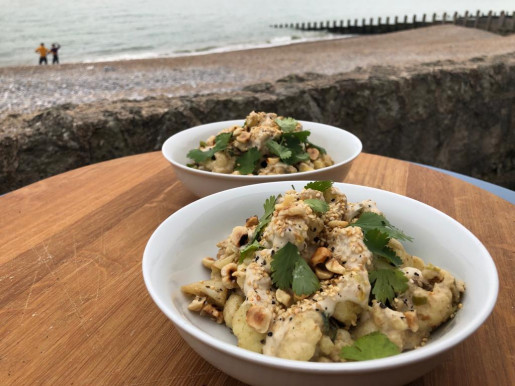 Per serving 12g carbs, 14g protein, 59g fat, 7.7g fibre, 646kcal
For signed copies of 'The Diabetes Weight-loss Cookbook' see HERE.