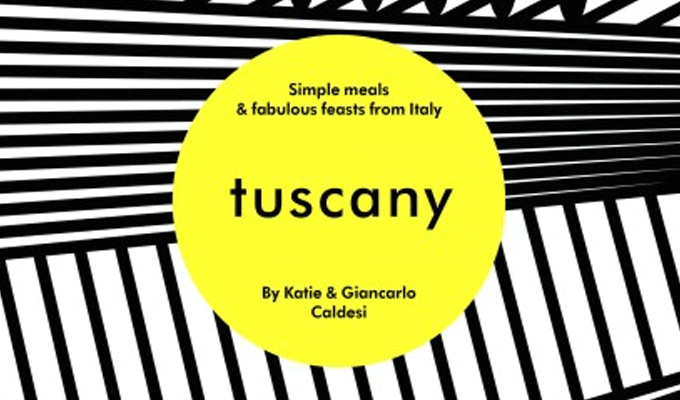 The 'best' Ragu you'll ever taste.
If you want to start an argument with a bunch of Italians then there's no better way than to ask them the secrets of the perfect ragu. Each will have plenty to say on the subject and swear blind that their nonna's is the best. From stirring the ragu clockwise with a wooden (not metal) spoon to hand chopping the beef, each will have their own (often opposing) rules on how best to make it passed down from generations centuries.
Why do the Italians get so passionate about what essentially is just a meat sauce for pasta?  I think it's because it's a statement of their identity, a reminder of who they are. In Bologna they'll cook a ragu in a totally different way to their neighbours in Tuscany. The Bolognese finish their ragu with milk and don't believe in herbs or garlic but just across the border the Tuscans love to throw in sprigs of rosemary and pungent cloves of garlic with no added milk. The ragu is a regional statement, it speaks of family and tradition, it comforts the traveller, a culinary reminder of one's upbringing and the flavours of home.
This recipe is not from an Italian Mamma but from Giancarlo's father, Memmo. Every 14 days he would make a massive vat of the unctuous meaty sauce and pour it into glass jars which he kept in the fridge. Every day at 1pm he would take a jar and warm it up for a pasta lunch. For two weeks he'd have an easy lunch before starting his next batch. We ask our butcher for coarsely ground, fatty cuts of beef (ideally 10% fat) for this the 'best' ragu recipe – according to Memmo.
Giancarlo's family ate this ragu with fresh fettucine, dried pasta such as spaghetti but it is also lovely on soft cheesy polenta or roasted vegetables.
Serves 16–20
For the ragu
200 g (7 oz) carrots, finely chopped
200 g (7 oz) celery stalks, finely chopped
200 g (7 oz) red or white onions, finely chopped
2 sprigs of rosemary
3 garlic cloves, finely chopped
salt and freshly ground black pepper
100 ml (3½ fl oz/scant ½ cup) extra-virgin olive oil
2 kg (4 lb 6 oz) beef, coarsely minced (ground)
500 ml (17 fl oz/2¼ cups) red wine
1.2 kg (2 lb 10 oz) tinned plum tomatoes
Cook the soffritto ingredients – the carrots, celery, onions, rosemary, garlic and some seasoning ­– together for 10–15 minutes in the oil over a low heat until soft (see page below). Remove the rosemary sprigs. When the soffritto is soft, add the mince and stir well. Cook the mince for around 20 minutes, stirring frequently and allowing the water to evaporate from the pan.
Add the wine and let it reduce until the smell of alcohol dissipates. Pour the tomatoes into a bowl and crush them with your hands (this is Giancarlo's way, my way is to use a potato masher when they are in the pan – the choice is yours!). Add the tomatoes to the pan, stir and bring to the boil. Turn down the heat and continue to cook for around 2 hours, uncovered, over a low heat. If the heat is low, it shouldn't catch but do keep an eye on it and add a little hot water if it looks dry. Taste and adjust the seasoning. Use straight away or allow to cool and store in the fridge in a covered container for a week. Or freeze for up to 3 months.
Soffritto
This is the essential base flavour for nearly all Italian stews, soups, sauces and ragù. It is made from gently fried tiny cubes of celery, onion and carrot. Sometimes parsley is chopped with it or a couple of whole garlic cloves, rosemary sprigs or chilli are added to the pan. You cannot hope to make Tuscan food without knowing how to make a good soffritto; it will add richness and umami flavours to the dish. Try to find the best and freshest vegetables – it does make a difference. A soffritto made with vegetables from the garden tastes infinitely better than one made from polytunnel-grown vegetables that have been travelling and stored for weeks. It is surprising to taste a carrot straight from the ground, it is so naturally sweet. 
Do use enough oil or you will never be able to cook the onions and carrots for long enough to get the sweetness out of them without them burning.
This quantity works for recipes that serve 4:
75 g (2½ oz) carrot (1 medium carrot)
75 g (2½ oz) celery (1–2 stalks), with a few leaves if you have them
100 g (3½ oz) white onion (1 medium onion)
5 tablespoons extra-virgin olive oil
salt and freshly ground black pepper
This quantity works for recipes that serve 6–8:
150 g (5 oz) carrots (2–3 carrots)
150 g (5 oz) celery (2–3 stalks), with a few leaves if you have them
150 g (5 oz) onions (red or white)
150 ml (5 fl oz/2/3 cup) extra-virgin olive oil
salt and freshly ground black pepper
Optional flavours
2 garlic cloves, lightly crushed and peeled (remove any green germinating core)
2 large sprigs of rosemary and/or thyme, left whole
2 bay leaves, left whole
handful of parsley with soft stalks, finely chopped with the soffritto
finely chopped fresh chilli or dried chilli flakes, added to taste
Finely chop the carrot, celery and onion by hand or in a food processor, but if you use the latter make sure you don't end up with a paste.
Heat the oil in a large frying pan over a medium heat. Add the garlic, if using, and season with salt and pepper. Fry for 1 minute then add the remaining ingredients including the herbs and chilli if using. Sweat the vegetables over a low heat, stirring and shaking the pan frequently, for 15–20 minutes or until the vegetables have softened. The colours will have changed from bright and sharp to soft and golden. Use the soffritto straight away or freeze it.
Taken from 'Tuscany – Simple Meals and Fabulous Feasts' published by Hardie Grant with photography by Helen Cathcart. Buy signed copies here.